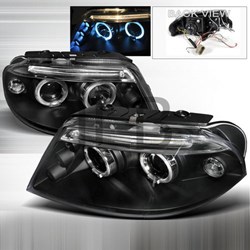 La Puente, CA (PRWEB) January 23, 2013
The owners of ILoveBodyKits.com have now officially make all of their current truck headlight selection with free shipping to any home & business in the United States. This move makes it much easier for customers to find the right fit and the right price for their vehicle.
Customers can choose from a variety of headlights, including halo headlights, LED headlights, projector headlights and even auto fog light options. Each product has a list of compatible cars and trucks that the light can fit into, making it a breeze for new people to visit the website and find what the need.
Along with the headlights being free to ship, several other of the smaller items located on the website are also eligible. ILoveBodyKits.com received feedback in the past from consumers that they were sick of paying huge shipping fees when purchasing online. Even larger items ship at a very low overall cost for consumers.
To learn more about the new listings for headlights on the website, or to see what all is eligible for free shipping, visit http://www.ilovebodykits.com/category/121/Exterior_Lights_Head-Lights.html.
About ILoveBodyKits.com
ILoveBodyKits.com is a website that brings the auto store online for customers around the world. Shoppers can find anything from particular parts to entire body kits to improve the look of their current car. With prices routinely set below MSRP, users can enjoy great deals every day of the year by shopping on ILoveBodyKits.com as well.