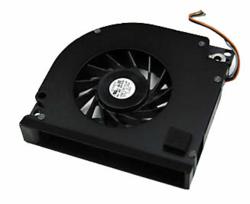 (PRWEB) January 25, 2013
On Jan. 25, 2013, Laptop-Cpu-Fan.com announces its new website. Laptop-Cpu-Fan.com is a popular online shop for all kinds of CPU cooling fans, and it features the newest CPU fans from a wide variety of brands.
On the new website of Laptop-Cpu-Fan.com, the company is offering many of their popular products at substantial savings of up to 50% off published prices every month. People can also find a lot of CPU cooling fans descriptions, commentary, shopping tips, and so on.
According to Chalvis, CEO of Laptop-Cpu-Fan.com, the new website is to help computer or laptop users to stay informed on the latest styles, and helps people choose a top-quality CPU cooling fan, like HP laptop CPU fan, before making any buying decisions.
High-quality CPU cooling fans are very important for a laptop or computer, and they are designed to deliver an extraordinary balance of airflow and low-noise to for quieter operation and higher performance. For many computer users, CPU cooling fans are the first stop for upgrading and customizing their equipments.
As a professional supplier of CPU cooling fans, Laptop-Cpu-Fan.com is offering thousands of CPU cooling fans and other PC and laptop accessories on its website. Each kind of laptop CPU fan, such as Toshiba CPU cooling fan or HP Pavilion cooling fan, is available at discounted prices, and Laptop-Cpu-Fan.com will charge only a few dollars for each item as shipping cost worldwide.
Chalvis said, "Internet is an important tool of the 21st century, and it makes it easier to compare the prices with other online retailers. We offer customers with much information from our rich product line that we feel is the best in the industry. Furthermore, we offer a service of quality guarantee, which provides customers a risk-free way when buying our products."
About Laptop-Cpu-Fan.com
Founded in 2008, Laptop-Cpu-Fan.com is committed to providing a wide selection of CPU cooling fans. The company followed an aggressive growth strategy, and has become one of the largest online suppliers for CPU cooling fans.