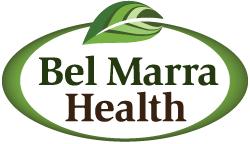 No one is denying that there is a link between declining hormone levels and the passage of time.
Toronto, ON (PRWEB) January 24, 2013
Bel Marra Health, well known for offering high-quality, specially formulated vitamins and nutritional supplements, is reporting on new research that shows the benefits of male and female sex hormones are now being explored by scientists.
As Bel Marra Health reports in its article (http://www.belmarrahealth.com/general-health-2/reasons-why-you-shouldnt-fear-hormone-changes/), as people age many changes occur and a lot and scientists are only beginning to understand what causes these changes.
Scientists with the Department of Internal Medicine, Rehabilitation and Geriatrics say there is so much we still don't know about hormones like testosterone and estrogen. They don't know whether hormone changes control the speed at which we age or are a consequence of other changes in our body.
According to the recent U.S Census Bureau 4 to 5 million American men are reported to have low testosterone. Only half will ever experience any significant symptoms as a result. Men have both testosterone and estrogen as do women; however men have much more testosterone, while women produce a higher amount of estrogen.
When men age, many do notice a decline in testosterone levels, but this is considered a normal part of aging. It may mean that the man does not have as much interest in sex, yet research shows absolutely no interest in sex is more likely due to significantly low testosterone levels that can be caused by accidents, cancer or even cancer treatments; as opposed to simply aging.
As the Bel Marra Health article reports, endocrinologists' see patients of all ages for problems associated with hormones. In some cases the issue is related to low levels of estrogen, but it doesn't always have to do with the aging process. Sudden weight loss, cancer, cancer treatments, ovarian cysts and benign tumors known as prolactinoma can affect estrogen levels.
There continues to be debate in the medical and scientific communities about the influence the natural decline of hormones has on us as we age. Some people are convinced that hormone supplements can alter the aging process; however, there doesn't appear to be enough solid evidence to support supplementation. The hormone replacement therapy debate rages on. No two doctors seem to agree on whether it is good or bad for people. Some anti-aging practitioners like to prescribe human growth hormones to patients as they get older, but to date there is no strong research that shows this helps with aging.
There are many in the medical field that believe genetics play a role in how we age, not just hormones. For instance, when researchers have adjusted the genes in certain mice, they have been able to almost double their lifespan. Some scientific researchers estimate genetics account for up to as much as 35 per cent of the variation in aging among human beings.
Spokesperson for Bel Marra Health Dr. Victor Marchione says, "No one is denying that there is a link between declining hormone levels and the passage of time. What researchers are trying to teach the public is that hormones are a good thing…"
(SOURCE: "Maturitas", A view of geriatrics through hormones. What is the relation between andropause and well-known geriatric syndromes? Dec 27, 2012)
Bel Marra Health, as the distributor of Smart Pill, offers high-quality vitamins and nutritional supplements in formulations designed to address specific health concerns. All ingredients are backed with scientific evidence. Every product is tested for safety, quality, and purity at every stage of the manufacturing process. Furthermore, Bel Marra Health products are produced only in Health Canada approved facilities, going that extra mile to ensure our health conscious customers are getting top quality products. For more information on Bel Marra Nutritionals visit http://www.belmarrahealth.com or call 1-866-531-0466.