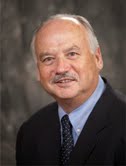 We have been fortunate to grow so much as a company especially with the industry changing so dramatically...
Brookfield, WIs. (PRWEB) January 24, 2013
This year, Inlanta Mortgage is thrilled to be celebrating 20 years in business.
Back in 1993, John Knowlton founded First Choice Mortgage in Waukesha, Wis. with a small group of mortgage professionals. The company changed its name in 2009 to Inlanta Mortgage and now employs more than 200 people in 15 states. In the past year, Inlanta hired a total of 77 people.
"This year is all about Inlanta celebrating 20 years strong in the business," CEO John Knowlton said. "Over the years, we have been fortunate to grow so much as a company especially with the industry changing so dramatically. In this very difficult economy we are very proud of the jobs we have created for many people. Our people take great pride in helping people lower their payments and achieve their goals for home ownership. Additionally, it's really an honor to be celebrating this achievement of 20 years as a small business and surviving the challenges of extraordinary times. We would not be here without the support of our employees, customers and our business partners. These relationships have helped shape Inlanta into what it is today."
This yearlong celebration began with an open house on Thursday January 17, where about 130 employees and local business partners gathered at the corporate office, and enjoyed food and drinks. The company used the open house celebration to raise funds for Habitat for Humanity of Waukesha County.
"We had a great turnout for the open house and it was great to celebrate with everyone" President Nicholas DelTorto said. "This is a great opportunity for us to be able to thank our business partners and employees for their support and celebrate our twentieth anniversary."
About Inlanta Mortgage
Headquartered in Brookfield, Wis., Inlanta Mortgage was established in 1993. The company has grown to 33 branches in 15 states and over 220 employees. Inlanta Mortgage provides its partner branches with Fannie Mae/Freddie Mac agency products, as well as a full suite of jumbo and portfolio programs. The company is delegated FHA/VA, FHA 203K and USDA approved.
Inlanta Mortgage was named a Top Workplace in 2012, has been listed on Mortgage Technology's Top 25 Tech Savvy Lenders List in 2012, 2011 and 2010 and Milwaukee Business Journal's "Top 25 Largest Milwaukee-Area Mortgage Banking Companies." Inlanta Loan Officers have also been named as Milwaukee Magazine's "Top Mortgage Professionals. Inlanta has also received the Platinum Million Dollar USDA Lender Award and was a finalist for the 2010 Mortgage Technology Award.
The company's platform supports high producing professional partner offices with the latest technology and product menu focused on unsurpassed service and quality to both the consumers and employees. Inlanta takes pride in the highest level of honesty, integrity and ethics in all its business dealings. It is a member of numerous state Mortgage Bankers Associations and Lenders One, the largest cooperative of mortgage bankers in the nation. Inlanta is an accredited member of the Better Business Bureau with an A+ rating. For more information, please call Inlanta Mortgage at 262-439-4260, email info(at)inlanta(dot)com or visit the company's website at http://www.inlanta.com.