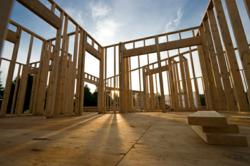 The residential construction industry is definitely in recovery with plenty of jobs to fill. We hope to see folks who had left the industry during the recession, but also those that want to join an industry that is on the upswing. David Siegel, BATC
ROSEVILLE, MN (PRWEB) January 24, 2013
The Builders Association of the Twin Cities (BATC) will be holding a job and career fair to help fill over 200 current job openings from over 15 member companies. The fair will be held on Wednesday February 6, 2013 from 1:00 to 6:00 pm at the Roseville Skating Center in the Olympic Room, 2661 Civic Center Drive, Roseville, MN 55113.
Job seekers are asked to bring their resumes and references, and to be prepared for interviews. A wide variety of jobs are available, including skilled labor (carpenters, painters, drywallers, etc.), customer service, warehouse, delivery, administrative and sales. Participating companies will also be able to discuss career paths and future opportunities in the industry.
The residential construction industry is expected to see double digit growth over the next several years, and needs good people interested in helping fulfill the American Dream for area families. No appointments are necessary and there is no fee to attend.
The Builders Association of the Twin Cities is the leading voice for builders and remodelers. BATC represents 1,100 builders, remodelers, developers and industry suppliers with a mission of helping its members grow their businesses through marketing, advocacy and industry connections. BATC is widely recognized as a powerful force at the state Legislature and with state regulatory agencies. It's also known for its twice-a-year signature events: The Parade of Homes(SM) and Remodelers Showcase®. In addition, BATC offers Minnesota's Green Path, a growing new home and remodeling certification program providing healthy, durable, energy-efficient homes to buyers and homeowners.