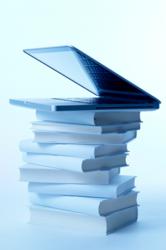 The flexibility of content delivery has led to increased instructor and participant satisfaction and overall improved learning.
Madison, Wisconsin (PRWEB) January 28, 2013
Omnipress, producer and distributor of online and printed educational content for conferences and training events, is excited to announce they will be a first time exhibitor at the upcoming ACEHP Annual Conference January 30th through February 2nd. Omnipress will be in booth #511 at the San Francisco Marriott® Marquis showing organizations how to improve their CME training with blended learning solutions.
Dan Loomis, Product Director at Omnipress explains, "Blended learning is learning that leverages a variety of delivery methods, such as print and online. The objective is to not only provide the learner with options for when and how they prefer to learn, but also to increase content retention."
The ACEHP Annual Conference brings together over 1,500 continuing education health care professionals worldwide. "ACEHP offers a unique opportunity for Omnipress to connect with members of the health profession and better understand the changing needs of the rapidly evolving continuing medical education industry," states Steve Manicor, Vice President of Business Development at Omnipress. "Omnipress can offer ACEHP members association knowledge, coupled with modern business and technology solutions focused on the continuing education market."
Tracy Gundert, COO of Omnipress adds, "Omnipress has been partnering with associations in delivering their educational content for over 35 years. We deliver printed ILT materials directly to participants as well as instructor materials to the course or seminar event. We also have online solutions allowing participants and instructors access to specific content before and/or after an event."
Gundert continues, "The flexibility of content delivery has led to increased instructor and participant satisfaction and improved learning."
Omnipress is very excited for the opportunity to exhibit at ACEHP's Annual Conference, and is looking forward to meeting with new and existing clients!
# # #
About Omnipress
Omnipress helps organizations collect, produce and deliver educational resources for their members.
Products Include:
--On-Demand Print, CD and Flash Drive Production
--Order Fulfillment
--Mobile Event Apps
--Online Abstract/Presentation Collection and Speaker Management Systems
--Digital Publishing Platforms
--eBook Conversion
Our customers rely on us for our 35+ years of dedicated customer-service, vast knowledge of associations and undisputed dependability.
For more information, visit http://www.omnipress.com.