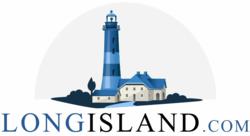 Earlier this month, LongIsland.com was welcomed into Google News – Google's news aggregator that features headlines from over 50,000 publications worldwide, solidifying the site's credibility as a news source for Long Islanders.
Kings Park, NY (PRWEB) January 30, 2013
This week, LongIsland.com was welcomed into Google News as a credible, reliable news resource – a privilege only awarded to websites by Google after extensive research into their content and credibility. Google News is a news aggregate run by Google, Inc. that pulls news stories from news sources worldwide, and summarizes the latest headlines in a concise, searchable format - allowing that users to find news stories from numerous resources without having to scour the web.
Following Hurricane Sandy, LongIsland.com expanded their news coverage from covering only the biggest local headlines to covering more local issues, as well as breaking stories of national and international importance. The additional news coverage comes after a myriad of other upgrades and improvements that have been made to the site, including updates to LongIsland.com's Business Directory & Guide, Restaurants, and Nightlife Directories, and the addition of new resource pages designed to help locals and tourists learn more about Long Island.
Since 1996, LongIsland.com has been an online resource that has been utilized by locals to find the best things to do, upcoming events, and more – the expansion of the news section was the next natural progression for the site, which strives to be comprehensive. By providing additional news coverage, LongIsland.com is now allowing site users to utilize their site as a "one stop shop" for everything Long Island, keeping visitors in the loop on the latest breaking headlines, and top local stories in addition to the valuable resources that the site is well known for. Being accepted into Google News not only solidifies LongIsland.com as a reputable news provider, it lets the site's news stories reach a wider audience with their news coverage by including LongIsland.com's news articles in the Google News Search Results.
Its recent acceptance into Google News helps solidify LongIsland.com's reputation as a credible resource, and is sure to bring the site new regular visitors. According to Google Analytics, there has already been a jump in site traffic since LongIsland.com began appearing in the Google News Feed in mid-January, and as more locals become aware of its regular news coverage, it is anticipated that these numbers will continue to increase. This latest increase of content and coverage is just the latest expansion made by LongIsland.com since the site launched its new design in 2012, and the Long Island Media team " couldn't be happier" about the recognition given to them by Google for the high quality resource they provide Long Islanders with.