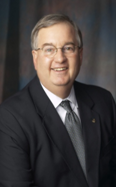 "By obtaining this approval status for The Benefit Company, we can now offer continuing education credits to certified HR leaders at our client companies as well as other HR professionals throughout the country."
Columbia, S.C. (PRWEB) January 30, 2013
Certified human resources (HR) professionals can now earn recertification credits by attending "HR Leadership Competencies for Value-Added Results" conducted by Willis "Trip" Gregory, SPHR, the HRfirst™ Practice Leader for The Benefit Company, Inc. HR professionals with PHR, SPHR or GPHR credentials must complete 60 credit hours every three years to maintain their credentials. This course grants 1.25 hours to every person who participates.
According to the HR Certification Institute, the "HR Leadership Competencies" program covers HR subjects under the Leadership Development Theories and Application of the Human Resource Development responsibility area of the HR Certification Institute PHR/SPHR body of knowledge. The purpose of these certifications is to demonstrate a career-long commitment that shows peers, employees and employers that the HR professional has mastered the core HR principles and is dedicated to staying current in the profession.
"As a certified HR professional myself, I know how important it is to maintain this certification," Trip says. "By obtaining this approval status for The Benefit Company, we can now offer continuing education credits to certified HR leaders at our client companies as well as other HR professionals throughout the country."
The Benefit Company's name is now listed under the institute's online Approved Provider Listing with complete information about the program in its Searchable Directory of Pre-Approved Activities. "We're very proud to have received this approval and of the work that Trip continues to accomplish in the field of HR," says Steve Lunceford, president of The Benefit Company. "Our HRfirst Support Service is designed to help employers facing complex and constantly changing HR requirements and compliance issues, and this approval is just another demonstration of the quality of our services and our team."
Trip Gregory has more than 36 years in the HR profession and was awarded the 2011 HR Professional of the Year Award by the S.C. Chamber of Commerce. Before joining The Benefit Company, he was Senior Vice President for Human Resources for Palmetto Health, a merger of Richland Memorial Hospital and Baptist Healthcare System of S.C., where he restructured its HR service delivery system to become a nationally recognized model capable of impressive delivery turnaround.
About The Benefit Company, Inc.
The Benefit Company, Inc., is a full-service employee benefits consulting agency based in Columbia, S.C., with a proprietary and unique benefits management solution – BenefitfirstTM– designed for and available exclusively to its clients and its certified benefits partners' clients. Benefitfirst is a robust benefits enrollment and management solution that audits, manages and transmits eligibility for more than 2,500 clients to hundreds of carriers each year throughout the U.S. It combines technology, client services and personalized support to automate and support an employer's entire employee benefits cycle.
Founded in 1991, The Benefit Company offers consulting services and solutions that go well beyond plan design and rate changes. It provides detailed data analytics and cost projections of health care plans combined with highly actionable solutions and measurable results to reduce overall benefit costs and improve accuracy and productivity. For more information, call (803) 750-5781 or visit thebenefitcompany.com.
# # #