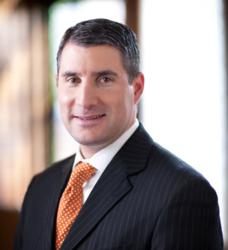 "Mirena migration is a very serious problem that can leave lasting damage to a woman's body,"
Philadelphia, PA (PRWEB) January 29, 2013
To help women whose Mirena IUD has migrated and injured them, the Anapol Schwartz law firm has released a user-friendly mobile website with comprehensive information about migration and how to contact a Mirena lawyer for a case evaluation.
"Mirena migration is a very serious problem that can leave lasting damage to a woman's body," said Mirena lawyer Gregory Spizer. "The situation is stressful enough for these victims, so it's important to our firm to provide those who were injured with a one-stop shop to have their questions answered quickly and easily."
The mobile site, which cell phone and tablet users can access at mirena-injuries.com, offers information about Mirena side effects and migration symptoms, as well as a short lawyer profile about Spizer. Visitors can also chat live with a legal representative or call the law firm directly. Cell phone provider data rates may apply.
Mirena is a contraceptive intrauterine device (IUD) that releases small doses of the hormone levonorgestrel for up to five years to prevent pregnancy.* Manufacturer Bayer Healthcare Pharmaceuticals does not warn users that Mirena can spontaneously cut into the uterine wall after successful insertion has been confirmed.** Women from across the nation are reporting to Anapol Schwartz instances in which Mirena embedded in their omentum or other nearby major organs, and resulted in life-threatening infections or adhesions. These migration occurrences required prompt surgery to remove Mirena.
The national law firm of Anapol Schwartz is prepared to vigorously advocate for the rights of women in every state who were injured by Mirena. The firm encourages women who suffered from Mirena migration to step forward to send a message that birth control should always come with adequate warnings.
About Anapol Schwartz:
Anapol Schwartz is national leader in product liability and pharmaceutical litigation, having successfully litigated thousands of cases in state and federal courts over the last 30 years. The firm has obtained hundreds of millions of dollars in successful verdicts, settlements and judgments on behalf of its clients.
*mirena-us.com/what-it-is/index.jsp
** http://www.fda.gov/Safety/MedWatch/SafetyInformation/Safety-RelatedDrugLabelingChanges/ucm119274.htm