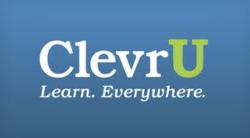 "This platform will make accent and communication preparation available to pretty much anyone who is interested."
Beijing, China (PRWEB) January 24, 2013
As the competition for well-paying jobs increases, parents in China are sending their children abroad to get a good education from a young age. Recruiting foreign students to study in Canada is surprisingly one of Canada's largest exports garnering 6.5 billion dollars a year. http://www.theglobeandmail.com/news/politics/ottawa-notebook/canada-eyes-china-to-bolster-a-key-export-education/article544395
Although, many students learn English from a young age, some may have trouble communicating, as English language education typically focuses on grammar and structure rather than clear communication. In addition, many individuals will transfer the patterns of their first language to the patterns of their second language. This can cause some confusion. For example, not pronouncing certain endings such as "er" or "el" which are common mistakes that Mandarin speakers make.
L2 Accent Reduction Centre has launched a new accent reduction online product through an innovative e learning platform created by ClevrU, an Ontario based tech firm. L2 Director, Jeff Madigan, states that there has been a lot of interest from consultants who help people prepare for their new life in Canada. "This platform will make accent and communication preparation available to pretty much anyone who is interested.", Madigan says.
Many students, who relocate to Canada, or other parts of the English speaking world, have trouble communicating because of problems that may be carried over from their first language. These courses will help make their pronunciation better so that unintelligible communication barriers are eliminated. Students will have better understanding of the lectures, and asking questions in class will also become easier.
The courses will promote an on-the-go experience in the sense that they will be made available on smartphones as well as tablets. No need to be confined to a lecture hall. Whether or not an individual chooses to study in Canada or remain in China, they will still have access to world class courses.
About The Company
L2 is a company based in Vancouver, Canada. Even though it is most widely known for its Accent Reduction courses, the company also offers a variety of other courses in writing and voice training. These have been developed to eliminate the communication barriers that impact foreign students and hinder their progress. The courses are taught by expert instructors who have been in the field for over 25 years. Students who are planning to apply for a high school or university education abroad can visit http://www.L2accent.com for more details.