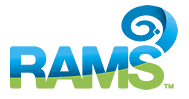 Sydney, NSW (PRWEB) January 27, 2013
Following the widespread bushfire destruction throughout NSW, RAMS today announced it will extend its special Disaster Relief package to help affected customers.
RAMS Chief Executive, Melos Sulicich said: "Our thoughts are with the many people who have experienced the devastation caused by the recent bushfires."
Customers who may need financial relief are encouraged to simply give us a call on 13 72 67 to see how we may be able to assist.
"We understand how these disaster situations can affect our customers' financial circumstances and at times like these, people do not need the additional burden of worries over their financial commitments," he said.
Disaster relief benefits are now available to RAMS customers in these postcodes:
2357 - Bugaldie, Coonabarabran
2828 - Warrumbungle
2396 - Baradine
Affected RAMS customers can immediately apply for the following:
Defer home loan repayments for up to three months
The term of the loan may be increased or repayments re-calculated over the existing remaining term
Customers who may be directly impacted as a result of the bushfires but who do not reside in the postcodes listed above can also apply for financial relief on a case by case basis. Loans that are already in arrears or subject to collection are subject to further considerations.
RAMS customers who wish to take advantage of the special relief options or are seeking further information should contact RAMS on 13 RAMS - that's 13 7267