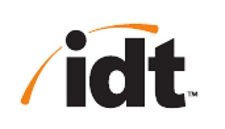 The IDT Harmony Water Management System is an ideal way for rural water utilities to reduce operational costs through water loss detection and other features, while improving collections through daily meter reads
Watertown, SD (PRWEB) January 28, 2013
Informational Data Technologies, LLC (IDT), a leading provider of satellite AMR/AMI management systems for rural utilities, and CoBank, a cooperative bank serving agribusinesses, rural infra8structure providers and Farm Credit System associations, today announced the launch of a program to offer leasing for the IDT Harmony Water Management System, a satellite Automatic Meter Reading (AMR) / Advanced Metering Infrastructure (AMI) system for qualifying rural water utilities.
CoBank will offer lease programs of 5, 6, 7, 8 and 10 year durations, with varying buyout terms at the end of the lease, giving new options for rural water utilities who want to deploy a satellite AMR/AMI system, but are concerned about capital outlays and speed to system deployment.
"We are pleased that CoBank has recognized the value of the IDT Harmony system to its customers, offering to help utilities deploy the latest technology through an affordable and straightforward leasing program. The IDT Harmony Water Management System is an ideal way for rural water utilities to reduce operational costs through water loss detection and other features, while improving collections through daily meter reads," said Angelo Polsinelli, Executive Vice President of IDT. "Now, utilities can gain those advantages quickly, and with minimal cost outlay, thanks to the CoBank leasing program."
CoBank leasing for IDT Harmony offers:

Low monthly payments
Simple and straightforward terms and process
Flexible options at end of term
Representatives from IDT and CoBank will be on site at the South Dakota Association of Rural Water System's Annual Technical Conference, and at several other Rural Water Associations' conferences to meet with rural water utilities and discuss leasing options.
About Informational Data Technologies
Informational Data Technologies, LLC (IDT), enables rural water, wastewater, and other rural utilities to better manage their utility via access to daily meter readings with the IDT Harmony system. IDT has been formed to fulfill identified needs within the data gathering and delivery marketplace. Our goal is for IDT to become the preferred choice for DATA DELIVERED.®
IDT gives you your DATA DELIVERED.® For more information on how visit http://www.idt.us.com.
About CoBank
CoBank is a $90 billion cooperative bank serving vital industries across rural America. The bank provides loans, leases, export financing and other financial services to agribusinesses and rural power, water and communications providers in all 50 states. The bank also provides wholesale loans and other financial services to affiliated Farm Credit associations serving more than 70,000 farmers, ranchers and other rural borrowers in 23 states around the country.
CoBank is a member of the Farm Credit System, a nationwide network of banks and retail lending associations chartered to support the borrowing needs of U.S. agriculture and the nation's rural economy. Headquartered outside Denver, Colorado, CoBank serves customers from regional banking centers across the U.S. and also maintains an international representative office in Singapore.
For more information about CoBank, visit the bank's web site at http://www.cobank.com.