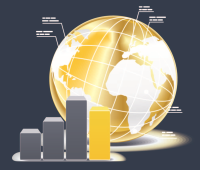 "Know what you own, and know why you own it." - Peter Lynch
(PRWEB) January 31, 2013
The economy is a mess world wide. HowToInvestCash.com cuts through the hype to deliver actionable investment advise. New information is being added regularly to keep up with the ever changing economic data so that readers know how to invest cash to maximize profits.
The goal of the website is to bring real world information and opportunity to the investing community. How to invest cash coves all areas of investing and provides actionable information about:
Stocks. What to watch out for. Which companies are most likely to gain and lose from the changing economy.
Mutual funds. Identify funds that have performed throughout the bubbles and recessions.
Real estate. Is real estate a good investment or have all of the foreclosures been grabbed. HowToInvestCash.com has the answers from the experts.
Bonds. Is anyone buying bonds with the lowest rates in decades? The information you need is here.
Forex. Risky but rewarding. Find out how the winners are winning and losers are loosing.
Retirement. This is more important than ever. Can the government pay it's bills?
Gold. Gold has been on fire for over a decade now. Will it last or is it just another bubble ready to burst?
Commodities. How to invest cash in this tricky arena without loosing your shirt.
Options. Puts and calls make sense once the experts explain how they use them to leverage investments. This is one area where beginning investors can shine if they take that time to learn first.
Gold, silver and precious metal ira's are on everyones TV screen, smart phone and iPad these days. Is it as good as the "experts" say or just another bubble. Find out at HowToInvestCash.com.
Retirement is on every investors mind. Find out how to leverage your current positions and develop new ones to optimize you retirement nest egg. Retirement doesn't have to be a question mark. Retire in style and enjoy every day!
The site has several pages on it already and more are added on an ongoing basis. Text, video and links to the most successful and knowledgeable institutions and experts in the investment world are there for interested readers.
HowToInvestCash.com is passionate about investing for success. There is extensive help for safe and conservative investors as well as the best information for risk takers. Invest for the future and the present with the most valuable information available to investors today.
Don't let this economy win. Find out more, grow wealthy and have fun doing it.