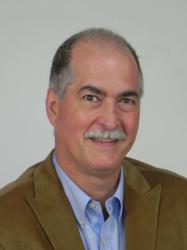 Less than half of college career center professionals believe that their students are prepared to succeed in the workplace.
Perkasie, PA (PRWEB) January 29, 2013
Our college students are not ready to succeed in the workplace. That's the message of a new whitepaper "Our Students Are Set to Fail" by noted career skills expert Alfred Poor. The report summarizes the results of recent research into the problems that "next-gen" workers are encountering in the workplace.
"The fact is that our young workers are not ready," according to Poor. "This is the conclusion of study after study that show this to be true. Corporate HR staff and managers say so; college career center staff members say so, and even recent graduates themselves say so."
For example, a recent study by the Career Advisory Board on behalf of the National Association of Colleges and Employers (NACE) revealed that less than half of the college career center professionals surveyed felt that "the majority of [their] students are well prepared to succeed in their first full-time job after graduation."
The report looks at research results from studies of corporate HR staff and managers, college career center staff, and recent college graduates. It also offers some suggestions of ways that these problems can be addressed. A complimentary copy of the six-page report is available at Alfred Poor's website at http://www.alfredpoorspeaker.com/reportrequest.
About Alfred Poor, PhD: He is a writer, speaker, and trainer with a worldwide reputation. He is the author of "7 Success Secrets That Every College Student Needs to Know!" as well as more than a dozen other books. He has experience as a guest on television and radio, and was co-host of a live radio show in New York City for more than eight years. He presents his upbeat message with energy and humor, and welcomes the opportunity for live interaction with audience members.