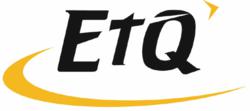 The recently proposed rules add another layer of safety assurance, one that focuses on a proactive approach, bringing the industry a step closer to holistic food safety.
Farmingdale, NY (PRWEB) January 29, 2013
EtQ is pleased to announce that their best practice set of modules and processes align with the FDA Food Safety Modernization Act (FSMA) and its recently proposed rules.
When the FSMA was signed into law, the United States and the world took a giant step toward ensuring a national food safety program over the next 5 years. The historic food safety legislation represents methodologies into how regulators will approach food safety and how organizations will respond to food safety events.
On January 4, 2013 the FDA issued the latest proposed rules, which focus on the prevention of contamination in processed foods and produce, through proactive safety measures. These rules call for improved recordkeeping, an existing plan in the event of an outbreak, and measures for the prevention of contamination.
The FSMA incorporates Hazard Analysis and Critical Control Point (HACCP) plans, as well as a Preventive Control Plan. EtQ's methodologies align well with the FSMA. EtQ's HACCP Module is designed to automate the HACCP process, but is also dynamically linked to Preventive Control processes, such as:

Hazard prevention—EtQ provides a Risk-based hazard analysis workflow for identification and mitigation of food safety hazards. EtQ's Risk Management feature is a step toward foreseeing possible hazards and stopping them before they can occur.
Sanitation and hygiene documentation and training—EtQ's Document Control and Training database link procedures and processes to the HACCP plan, and provide links to Employee Training.
Environmental monitoring—EtQ's Monitoring and Inspection module is designed to set up monitoring plans for both operational and environmental processes, ensuring that all processes are monitored and tracked.
Food allergen control—Through EtQ, organizations have the ability to record and track potential food allergens by ingredient and by finished product, ensuring visibility and traceability of all food allergens.
"The Food Safety Modernization Act provides organizations and regulators with a much more collaborative approach to food safety," stated Glenn McCarty, CEO of EtQ. "The recently proposed rules add another layer of safety assurance, one that focuses on a proactive approach, bringing the industry a step closer to holistic food safety. EtQ has been providing best in class solutions to the Food and Beverage industry for years, and looks forward to demonstrating the value of an automated Food Safety Management system to comply with the FSMA and other food safety initiatives."
For more information on EtQ's Solution for the Food and Beverage industry, or to schedule a demo, visit us at http://www.etq.com, or e-mail us at info(at)etq(dot)com.
About EtQ
EtQ is the leading Food Safety, EHS, Quality and Operational Risk and Compliance management software provider for identifying, mitigating and preventing high-risk events through integration, automation and collaboration. Founded in 1992, EtQ has always had a unique knowledge of Quality, EHS, and Operational Risk and Compliance processes, and strives to make overall quality operations and management systems better for businesses. EtQ is headquartered in Farmingdale, NY, with main offices located in EMEA, the UK, and Arizona. EtQ has been providing software solutions to a variety of markets for more than 20 years. For more information, please visit http://www.etq.com.
EtQ is a trademark of EtQ Management Consultants, Inc. All other product names and company names are trademarks or registered trademarks of their respective owners.