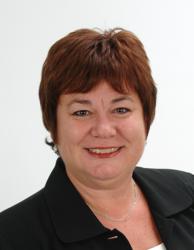 I am delighted to work with the AMS team assisting clients utilize the FHA healthcare programs. Our depth of experience is unmatched in the industry.
Jacksonville, FL (PRWEB) January 31, 2013
Lorraine McLaren joined AMS Health Care Mortgage Corporation in 2012 as Senior Vice President. Lorraine has more than 35 years of experience in the healthcare industry working with both healthcare institutions and the Federal Housing Administration (FHA). She has worked on more than 50 transactions over her career utilizing FHA 242, 241, 232, 223(a)7 and 223(f) mortgage loan insurance, with particular expertise in the various financing structures used to fund these transactions.
Prior to joining AMS, she spent more than 33 years at Goldman, Sachs & Co., building the FHA mortgage subsidiary and completing more than $6 billion of transactions during that time. She was responsible for all aspects of the insurance processing, review and negotiations with FHA, local and federal representatives and transaction structuring. She has negotiated the issuance of FHA firm commitments as well as providing oversight during the construction and loan servicing of these projects. Her clients have included New York Presbyterian Hospital, Montefiore Medical Center, Methodist Hospital of Southern California, Hillcrest Health System and Sinai Health System in Chicago. She is the former chairwoman of the Committee on Healthcare Finance, a Washington, DC based industry group that participates in FHA related communications and issues.
AMS, an FHA approved mortgage lender, specializes in obtaining financing for hospitals and select residential care facilities, and is consistently the leading originating banker for new FHA 242 hospital loans. Collectively, its bankers have more than 80 years of experience with the FHA hospital program, and have completed more than $8.5 billion of FHA healthcare transactions.