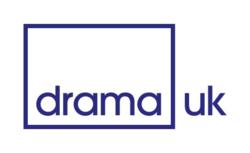 We hope that Drama UK can play a part in securing a healthy and robust future for drama training in the UK
(PRWEB UK) 31 January 2013
Drama UK has announced that its new chair will be Julian Bird, Chief Executive of SOLT/TMA. The announcement comes as the organisation launches the first stage of its brand new website at http://www.dramauk.co.uk .
Bird who has been a board member of Drama UK for the last two years said, "I am delighted to be taking on this important role for Drama UK at a very exciting time in the organisation's development."
Drama UK was formed in 2012 following the merger of the Conference of Drama Schools and the National Council for Drama Training and sets out to be a champion for quality drama training in the UK through Advocacy, Assurance and Advice.
The new Drama UK website is the first major development for the organisation and includes information for students interested in studying drama and drama related subjects as well as the opportunity to compare courses run by drama schools that have courses 'accredited' and 'recognised' by the Drama UK quality assurance programme. Over the next few years it is hoped that the site will become a truly comprehensive listing of all drama related courses and topics. Training providers ranging from Saturday morning children's clubs to university degree and MA courses will be invited to include a listing on the site.
Ian Kellgren, Chief Executive for Drama UK said: "We are really pleased to launch the first stage of our new website which we aim to develop and grow over the coming months so that it becomes a valuable resource for anyone looking to study drama in the UK – whether they are 3 or 93."
Kellgren added: "The drama training landscape is constantly changing and the current economic climate means that there are some tough times ahead. We hope that Drama UK can play a part in securing a healthy and robust future for drama training in the UK. The launch of our new website and the announcement of our new chair are the first steps towards this."
The Drama UK website has been supported by Spotlight and Creative & Cultural Skills.
Any institution interested in being included on the website should contact Drama UK info@dramauk.co.uk or 020 7529 8794.
Limited Company No 02364203 Charity No 801392