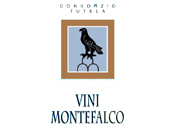 Last year we introduced many Americans, both trade and consumer, to Sagrantino and the response was enthuasiastic. This year we plan to build on the foundation we've established
New York, New York (PRWEB) January 30, 2013
The Montefalco Consortium announces the 2nd annual 'Sagrantino Month' at New York City's Eataly to be held this March. The Sagrantino Month promotion is part of a year-long, national Sagrantino campaign that will include events, promotions and public relations. "We're looking to capitalize on the increasing interest in the US for our native wine," explained Amilcare Pambuffetti, president of the Montefalco Consortium. "Last year we introduced many Americans, both trade and consumer, to Sagrantino and the response was enthuasiastic. This year we plan to build on the foundation we've established."
The Sagrantino Month promotion at Eataly will include a trade seminar, consumer classes, tastings in the Eataly Wine Store, wine by the glass at all of Eataly's restaurants and tastings in Eataly's 'La Piazza.' The year-long promotion will continue with virtual tastings with US press, trade tastings, dedicated meetings for unrepresented producers, a consumer awareness and education program. From its quiet beginnings as a regional Umbrian wine, Sagrantino has become a favorite in Italy .Sagrantino producers now seek to expand that popularity in the US.
There are five participating wineries in the Sagrantino Month promotion: Antonelli San Marco, Arnaldo Caprai, Perticaia, Scacciadiavoli and Tenuta Castelbuono. Five more wineries will be involved in the other activities throughout the year, these are Colle Ciocco, Colle del Saraceno, Le Cimate, Romanelli and Tenuta Bellafonte.
Please visit http://www.consorziomontefalco.it for more information on Sagrantino, Montefalco and the Sagrantino Month promotion.
About the Wines of Montefalco
Indigenous to the beautiful region of Umbria, Italy, Sagrantino was only cultivated for today's wine drinkers beginning about 30 years ago, thanks to the dedication of a small group of local producers. The Sagrantino DOC was granted in 1979 and the DOCG in 1992. The name, Sagrantino, recalls its early cultivation by monks for use as a sacramental wine and its use by local farmers specifically during religious feasts and festivals, such as Christmas and Easter. Sagrantino is suitable for long aging and pairs well with roasted meats and game. In addition to Sagrantino, Montefalco wine production corresponds well to a US market that values a strong quality/price ratio. Two examples of high quality but affordable wines are the versatile Montefalco Rosso, a blend of principally Sangiovese, and Sagrantino, and the refreshing white blend known as Montefalco Bianco, made of the indigenous Grechetto, combined with Trebbiano and other grapes.