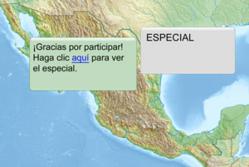 With Anchor Mobile's new marketing opportunities, businesses in Mexico now can reach their customers via their mobile phones.
Saint Louis, Missouri (PRWEB) January 30, 2013
Anchor Mobile is now one of the first and ONLY American based Mobile Marketing companies to offer true two-way SMS marketing in Mexico.
This achievement, which the team at Anchor has been working on since August of 2011, has gone live on the last major carrier (MoviStar) in the market as of January 2013. Because of this, Anchor is now able to provide two-way SMS marketing and keyword marketing in Mexico on MoviStar, TelCel, and IusaCell. The deliverer is currently in negotiations with Nextel to add their connection as well.
Two-Way SMS Marketing is a unique way to engage with customers and clients in which users can use their phones to text in a keyword to a business' short code. The business can then send that user a response message and continue to engage them via SMS. Many businesses use this as a way of offering special promotions to their SMS users, and now businesses located in Mexico can have this marketing feature as well.
Mexico and its surrounding areas have recently seen an increase in smartphone usage, with 20% of the Mexican population owning a smartphone. 66% of these users report that they use that smartphone to connect to the internet on a regular basis. 36% of the population said that they were expecting to use their phones more to access the internet in the coming year.
In a recent study done by Google, it was noted that these smartphones are becoming a major access point for search engine use; citing that 65% of smartphone users in Mexico use their mobile devices for local searches.
Anchor Mobile CEO TJ Kirgin has over 20 years of experience in the field of marketing. He and his team are constantly working to see how to best engage customers and businesses alike with new marketing opportunities.
With Anchor Mobile's new marketing possibilities, businesses in Mexico now can reach their customers via this burst in mobile use. With fluent Spanish speaking representatives available, users and businesses can continue to do business in their own language as well. Mexican businesses interested in adding SMS capabilities to their marketing plans, or who are interested in becoming a reseller of this two-way SMS marketing solution should contact Anchor today.