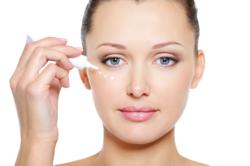 Anaheim, California (PRWEB) January 30, 2013
AFA skin care creams and gels have just been added to the SkinBeautyMall.com line of personal skin care and anti aging products. SkinBeautyMall.com is proud to introduce the AFA acidified amino acid line that primarily works to exfoliate and moisturize the skin, creating a healthier and more youthful skin environment.
The AFA line of exfoliation products is branded under Biopelle, Inc. The Biopelle firm is the esthetic branch of Ferndale Pharma and they are avidly devoted to finding innovative skin care and beauty solutions. The AFA product line is sold only through doctors' offices, dermatological spas and skin care or medical web sites.
AFA Amino Skin Care is a total rejuvenation program of exfoliation products and skin care cleansers. The technological advances inherent in AFA enhance the tone, texture and appearance of the skin. The AFA system of products are exfoliation products that slough off dead skin cells from the skin's surface that improves its appearance and texture with little or no irritation. AFA amino acid skin care technology supplements the skin's natural moisturizing factors, making the skin even more hydrated and supple. In addition, AFA products are antioxidants, enabling for a healthier skin cell function.
SkinBeautyMall.com is now offering AFA skin care cleansers and exfoliation products in a variety of products. The company is proud to offer AFA Cream Cleanser and AFA Gel Cleanser, two products to begin a unique skin care regimen that can be integrated with other AFA products. The AFA skin care cleansers in cream and gel form are non-drying, adding moisture to the skin as they cleanse. Makeup and excess grime are cleansed from the face as it smoothes and softens the skin. There are no dyes or fragrances added to the AFA cleansers, and, in addition to the acidified amino acids, these skin care cleansers contain L-Ascorbic Acid (Vitamin C), and Dead Sea Minerals.
In addition to skin care cleansers, SkinBeautyMall.com is now offering AFA exfoliation products. These AFA exfoliators are gels that play a key role in the AFA Daily Rejuvenation Regimen. These are gentle exfoliation products that are also effective moisturizers and antioxidants, renewing the health of skin cells. The AFA exfoliation products come in three different strrengths: Mild, Plus and Max to give the user a customized fit and greater versatility.
AFA also has a family of moisturizers available now at SkinBeautyMall.com to complete the skin renewal regimen. The AFA Ultra-Rich Moisturizer is geared to mature skin types. It contains the ingredient panthenol, giving it humectant-like properties, increasing the skin's ability to attract and retain moisture. The company also manufactures a Sheer Oil-Free Moisturizer that is light and non-greasy for oily skin types. Acidified Amino Acid and Dead Sea Minerals will soothe and help protect the skin. This AFA moisturizer also contains panthenol, acting as a humectant and enabling the skin to retain water and stay moisturized.