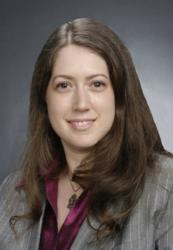 It is encouraging to see Republicans like Florida Sen. Marco Rubio backing immigration reform.
Atlanta, GA (PRWEB) January 29, 2013
Congress is still bickering about many issues, finances probably top the list, but immigration reform, a very tricky and sticky subject, may be passed this year after all.
"Congress has long struggled, so far without success, to create a way to legalize over 12 million undocumented immigrants living in the U.S. and expand existing visa programs to allow more foreigners to work here, both higher educated professionals and entrepreneurs and skilled manual laborers," said Karen Weinstock, a Georgia immigration attorney and managing attorney of the Atlanta Immigration law firm Siskind Susser.
"We are hopeful that Republicans become more open to immigration reform after witnessing Romney's dismal voting record with Hispanic voters, probably thanks to his "self-deportation" suggestion and anti-immigration positions. As Hispanic voters become a larger percentage of the voters in this country, it would be difficult for Republicans to ignore them and still win elections in the future," added the Atlanta Immigration Attorney.
"Although most Republican members of Congress still consider immigration reform an amnesty, leading figures in the Republican party are now stepping in to voice strong support for immigration reform," explained the immigration attorney.
"It is encouraging to see Republicans like Florida Sen. Marco Rubio backing immigration reform. Rep. Gutierrez (D-IL) for example, announced recently that he would forego 20 years of seniority on the House Financial Services Committee to join the House Judiciary Committee which would be crucial to pass immigration reform in 2013," added the immigration lawyer in Atlanta.
"Even conservative darling and VP candidate Rep. Paul Ryan and former Senator Santorum who almost won the Republican nomination who is highly conservative support immigration reform as a high priority in the legislative session for 2013," stated the immigration attorney in the Atlanta area.
A new Super PAC was also recently formed by Carlos Gutierrez, a Citigroup vice chairman who was secretary of Commerce in the Bush administration and former chairman and CEO of the Kellogg Co. It seeks to raise funds and awareness to immigration reform.
"It is also wonderful news that the business sector is pushing this time. U.S. businesses have been suffering shortages in both highly skilled and low skilled workers. Now, we hear more business groups coming together to discuss the need for immigration reform so that these companies can hire the employees they need now instead of struggling or off-shoring these jobs away. There also needs to be serious money involved in the lobbying effort. Unfortunately, this is the way it has become in Washington D.C.," added the immigration lawyer.
"Another surprising ally of immigrants is now the evangelical Christians, including the Southern Baptist Convention, who more than just praying, now began lobbying members of Congress for immigration reform as a moral issue to treat these "strangers" well, especially since the vast majority of these strangers are Christians. It's just wonderful and the right thing to do," concluded the Atlanta immigration lawyer and head of the Atlanta Immigration law firm Karen Weinstock.
Media Contact: Karen Weinstock
404-935-0056
Kweinstock (at) visalaw (dot) com
About Siskind Susser:
Siskind Susser is one of the largest immigration law firms in North America and its Atlanta Immigration attorneys, a part of the Atlanta immigration law firm have experience handling all aspects of American immigration and nationality law. Our Atlanta immigration lawyers provide consultations to corporations and individuals on immigration law issues and represent clients before the U.S. government. We are committed to providing quality and efficient service, and are one of the top ranking U.S. immigration law firms.
Source: Kent Hoover, Washington Bureau Chief for The Business Journals.
http://www.bizjournals.com/bizjournals/washingtonbureau/2013/01/17/3-reasons-why-immigration-reform-may.html?page=all