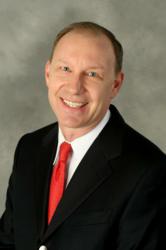 Falls Church, VA (PRWEB) January 27, 2013
Dr. William V. Dougherty, III, offers sedation dentistry to improve his patients' dental experiences. Whether a person is extremely sensitive to pain or has high anxiety and fear, sedatives can provide solutions that minimize those problems.
When people put off going to the dentist for problems that are serious, they are at risk for future complications. Some patients may not be afraid of the procedure, but they may have a hard time becoming numb for procedures or have teeth with a high sensitivity to pain. Providing a sedative helps these patients get the treatment they really need.
Both local and oral anesthetics may be used to reduce pain. A local anesthetic is often administered in a specific area to make the treatment site numb. The anesthetic is normally injected into the inner cheek and gum to numb the site of the procedure. The patient is alert and awake during the procedure. With oral sedation, the patient is given a pill that should be taken an hour prior to the appointment. The medication makes the patient drowsy and relaxes them for the duration of the appointment. Once the patient arrives at the office, driven by someone else, they are made comfortable during the procedure and his or her vital signs will be monitored on a continual basis.
Modern dentistry is focused not only on providing safe and effective treatments for patients, but also on making patients comfortable with the procedures they need to receive. If a patient has minimal anxiety about the treatment they are receiving, they are more likely to seek that treatment. Good oral health impacts the overall physical health of a person, so it is important that patients do not put off treatment because of fears. Visit http://www.doughertylaserdentistry.com today for more information.
William V. Dougherty, III, DDS, is a general dentist offering patients personalized dental care for Falls Church, VA. He is part of one percent of dental professionals providing the most recent FDA cleared laser procedure for gum disease and periodontal treatment. To learn more about William V. Dougherty, III, DDS and his dental services visit his website at http://www.doughertylaserdentistry.com.