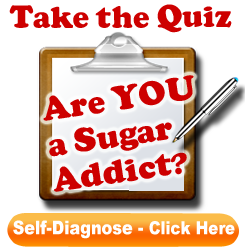 Sugar addiction is a real thing. It causes heartburn, weight gain, diabetes, and other complex health problems.
(PRWEB) January 31, 2013
Samantha Taylor is a Sugar Addiction Specialist and the founder of http://sugaraddictionsolution.com/. The website sells an online product designed to help Americans, who consume the most sugar per individual-per year out of the world's population, break the unhealthy addiction to white sugar. The product comes with three videos, a sugar addiction manuscript, a morning meditation and more. It sells for 37 dollars and comes with a graduation certificate and bonus gifts.
"Sugar addiction is a real thing. It causes heartburn, weight gain, diabetes, and other complex health problems. Americans consume so much sugar that it should be considered a sin," said Samantha Taylor. "My Sugar Addiction Solution can be accessed from home and takes only fourteen days!"
The Sugar Addiction Solution helps people refrain from sugary habits and teaches people how to eat more fulfilling meals. "I use to be addicted to sugar. I understand sugar addiction. It isn't fun. You really get hooked on those sugary drinks, coffees and processed foods. There is a better life out there, people just need to take steps towards it. I am hopeful my fourteen day product will be a step in the right direction," continued Taylor. More information on the product can be accessed by clicking here: http://sugaraddictionsolution.com/