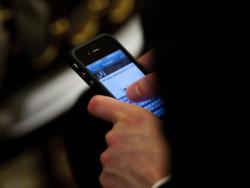 Now any business can get a custom mobile App designed and built in a matter of days and without the costs a frustration of a traditional development team
Sydney, NSW (PRWEB) January 31, 2013
In response to multiple requests from its Australia wide customer base, Smart Media Innovations Pty Ltd, an industry-leader in Mobile App development services, has announced the launch of their new turnkey mobile App platform, http://www.AppMedia.com.au, allowing businesses, brands and individuals to easily publish high-end Mobile Apps in a matter of days – without the frustration and costs of a traditional development team.
"We are excited about rolling out this new service for our customers," said Jarrah Robertson, Director of Smart Media Innovations Pty Ltd. "We have scores of customers who, every week, ask us if they can get a mobile App custom built for their business. We believe that this is an under-serviced market and our goal is to become a major provider of Mobile App development and marketing services for businesses world wide."
According to Mr Robertson, "Many business owners find App development daunting. Not having an App can really hamper a business or organisation's promotional efforts, particularly as smart phone growth continues to soar. But now, with the AppMedia platform, any business can have a professional mobile App designed and built to their exact requirements and specifications. We can even deploy the App across multiple platforms such as the iPhone, iPad and Android devices at one time.
Utilizing state-of-the-art technology and a unique App management system, each business will be able to manage content and engage users at anytime and anywhere. Businesses will also receive the services of a dedicated support team and a suite of App marketing tools and features. "Our mobile Apps can either become an extension of your website or they can operate as stand alone businesses. Whatever the case, our Apps help you engage your customers 24/7 and facilitate sales."
AppMedia is fast becoming the premiere mobile App provider for businesses of all types: restaurants, cafes, and retail, as well as events, publishers and training organisations. Employing a 25 member team and committed to bringing cutting edge mobile App solutions to the public, http://www.AppMedia.com.au makes the entire process as simple and easy as mobile App development can be.
About AppMedia:
AppMedia, a division of Smart Media Innovations Pty Ltd, is a specialised Mobile App creation service empowering businesses, brands and individuals to easily publish and manage professional iPhone, iPad and Android applications.