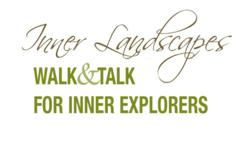 Build a new habit that'll improve your quality of life in ways you can't anticipate.
Seaford, East Sussex (PRWEB UK) 31 January 2013
After the festive abundance of December, the beginning of the year brings an editorial glut of articles on how to detox. Like so many things the oldest remedies are often the simplest, but they often get overlooked. Inner Landscapes posts advice on how to use the winter to promote wellbeing.
Many health gurus focus on the physical aspects of wellbeing at this time of year, but it is just as important to attend to the 'inner self'. Inner Landscapes – set up by psychologist and consultant Barry Winbolt in 2012 – runs personal development retreats that combine mindfulness and other exercises with walking and contact with nature.
The concept of detox – of cleansing, healing and fresh beginnings – is both practical and symbolic. It is practical because it is about changing our habits, usually in eating, drinking and exercise. It is symbolic because it responds to something deeper in us, psychological or spiritual cleansing and renewal, if you like.
Getting out into the fresh air with regular walks combines all these elements, it is simple, practical and symbolic. Contact with nature also has proven benefits, as research into 'green' activities is increasingly showing. A study by MIND, the UK Mental Health Charity, showed that walking in the natural environment substantially benefitted health and wellbeing, and 94 per cent of people taking part commented that the 'green' exercise had improved their mental health.
But a common-sense approach – even when backed up by research – is easy to overlook, specially in the traditionally 'low mood' months of January and February. "We all find it difficult to get out in winter" says Angela Chabot, promotions Manager for Inner Landscapes, "so even more reason to make a resolution to walk regularly."
The Inner Landscapes Blog publishes tips, advice and exercises to help people stay in touch with themselves, by being in touch with nature. There is no need to embark on expensive or complicated detox regimes, says Chabot, who urges people to simply make a pledge at the start of the year: Build a new habit of taking 30 to 60 minutes of exercise a day in a green space. "It will improve your quality of life in ways you just can't anticipate", she says.
About Inner Landscapes
East Sussex based Inner Landscapes was founded in 2012 by Barry Winbolt, to provide retreats and workshops to enable people to find greater satisfaction and fulfillment in their lives. The organisation uses reflective personal development techniques, that include walking in the natural environment, combined with carefully structured workshops and exercises held indoors, in locations chosen for their inspirational qualities.