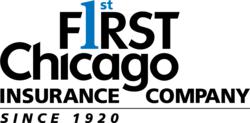 Just as there is great value in meeting yearly with an investment advisor, taking time to review insurance policies with your insurance agent is time well spent.
Bedford Park, IL (PRWEB) January 31, 2013
First Chicago Insurance Company(FCIC) outlines valuable tips and stresses the importance of reviewing each insurance policy on an annual basis. Setting time aside to review insurance policies will help to ensure that the consumer has the protection they need when starting a new year.
John Gettemans, President, FCIC, remarked, "Just as there is great value in meeting yearly with an investment advisor, taking time to review insurance policies with your insurance agent is time well spent. By reviewing each current insurance policy and evaluating any significant changes which may have occurred that would warrant the creation of a new policy or amendment to a current policy is the most effective way to ensure proper coverage is in place."
Gettemans recommends the following insurance policy reviews:
Auto Insurance: Important topics to cover regarding auto insurance are a review of liability coverage, and deductibles for both comprehensive and collision coverage. Liability is one of the fundamental forms of coverage addressed in most automobile insurance policies. Understanding the purpose of liability insurance will help you decide the limits of coverage needed to protect you for losses in which you are held legally liable. Auto insurance can include liability insurance coverage for accidents involving bodily injury and/or property damage for which the policyholder is legally liable. In other words, liability protection is the coverage that pays for injuries and damage sustained by a third party and/or their property for which you are responsible. Minimum amounts of liability insurance are often required by state law, however higher limits are usually available and often recommended. Making changes to deductible amounts, and coverage will affect premium. Keep a copy of your insurance card and agent and company's number in your vehicle.
Homeowners/Renter's Insurance: Renewal time is the best time to read your policy, review your homeowners coverage with your agent, and perhaps shop around for a better or more budget friendly policy. The start of the year is the perfect time to evaluate if you have made any significant home improvements or purchases whether they are jewelry, electronics, art, or sporting equipment. Most basic home insurance policies have standard limits for big-ticket items. It is advisable to check with your agent in case special coverage may be needed. Additionally, having a detailed inventory including serial numbers when available plus pictures of your home contents is important in case of fire or to protect yourself in case of theft/property damage.
Health/Life Insurance: Conducting an annual health insurance coverage review can save you countless hours of worry and expense. If you don't have adequate health insurance coverage when a health emergency presents itself you may not receive the medical treatment needed or it can cause severe financial hardship. Let your agent know if you have any additional dependents or if current dependents can be removed from your policy. Your insurance agent can help match the health care coverage need with the appropriate deductible that will best meet your budget.
Purchasing the right amount of life insurance is critical especially during an insured's working years. Life insurance can help mitigate the financial impact on your loved ones in the event of your death. With a life insurance policy, your family can use the proceeds to help replace lost income, eliminate debt, pay for college, keep a business afloat, or address other financial needs and goals while they adjust to a new life. From buying your first home, to getting married, or becoming a parent these major events come with great responsibility. With this new found responsibility comes the need for added life insurance coverage. As you hit these milestones, it's important to evaluate your current insurance coverage, even if you've done so recently, and make adjustments accordingly.
About FCIC:
Established in 1920, FCIC is licensed in the states of Illinois, Indiana and Wisconsin. The company's product lines include preferred and standard personal auto insurance, commercial auto insurance and artisan general liability insurance which are marketed through a network of independent insurance producers. http://www.firstchicagoinsurance.com.