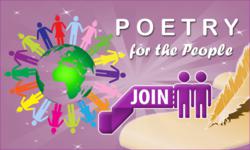 Words are powerful. They can excite, motivate, inspire, and trigger almost every human emotion. Poetry is a powerful vehicle for making that happen. I believe it is time for the rules about poetry to change.
Naples, Florida (PRWEB) January 29, 2013
A gifted poet, author, speaker and graphic artist, Ruth Kuttler was inspired to write heartfelt and empowering poetry during a crisis in her life. She had this to say, "Poetry transformed my life more than 12 years ago. In my poetry, I was compelled to let go of the status quo that kept me imprisoned in a life where I was miserable. When I put pen to paper, ideas outside of my conscious awareness empowered me to listen to my heart and to live my dreams."
Even People Who Didn't Like Poetry Loved Ruth's Poems
Ruth felt compelled to share her poetry. Even those who said they "didn't like poetry" had tears in their eyes as they heard Ruth's uplifting heartfelt verses, expressing sentiments like "that was exactly what I needed to hear," "You just told my story," and one woman said "I have six of your poems on my refrigerator and I read them every day."
A Mission to Make People Love Poetry
Ruth came to realize that the word 'poetry' had a negative connotation among many people who told her she should call her work something else. This inspired her vision for rekindling a dying art through rebranding Poetry. This revolutionary movement will make people of all ages realize that they already Love Poetry – words in song lyrics, rap and greeting card verse that they feel deeply in their heart and soul, is poetry. It is poetry that inspires them, entertains them and in some cases, moves them to think and act differently.
Ruth sees this movement that she calls "Poetry for the People" a life changing opportunity for children and adults to access their highest and most creative mind - where possibilities emerge for turning dreams into action. This is for anyone who has a poem in their hearts - perhaps in song lyrics, story poems, greeting card verse, rap verse or even a more traditional poetry style. Ruth says, "By defining a new genre of contemporary poetry that masses of people can relate to, poetry can become wildly popular once again."
Ruth will share her plan for bringing this movement to fruition through television, radio, the internet, contests, viral sharing, access to accomplished writers, and a variety of poetry books and other products, some designed to recognize and reward outstanding achievements as well as to generate revenue.
A Movement Backed by Talent and Passion
Ruth's gifts begin with writing in a style that inspires through her uplifting poems, empowering writings and inspirational art - creations that literally bring tears to the eyes and joy to the heart. Through her inspiring words, original artwork and thought-provoking messages, Ruth is passionate about helping others to access and express their own gifts by embracing a new style of poetry whose time has come. She says, "The internet has evolved and through social media and video, the timing could not be better for the Poetry for the People Movement." Her passion and expertise as a project strategist, web developer, graphic artist, writer and marketing professional, make Ruth well poised for reaching her lofty goal. Ruth's vision to rebrand poetry will resurrect a dying art and more importantly, help people get out of their own way to move forward where they really want to be.
More about Ruth Kuttler and Visions in Verse
The brainchild – and the passion – of creator and founder Ruth Kuttler, Visions in Verse combines original poetry, stories in verse and graphic art with the goal of providing insight, inspiration, hope and healing for people when they need it most. The online company creates books, poems, graphics and other special gifts to celebrate life events or as a token of friendship.
Beyond empowering poems, messages and stories in verse in three sections within the Visions in Verse poetry book, illustrated topics include Christmas, Wedding, Graduation, Overcoming Adversity, Mother's Day, Grandmother, Mother-Daughter, Valentine's Day, Friendship, Bereavement, and Spirituality.
At Visions in Verse Frame Print Gallery, shoppers may browse from an array of illustrated poems, then select the size and the way they want it delivered – including formats like downloadable art, high-quality prints, and prints on canvas. Within the FRAME IT gallery, customers can control and select every detail of their purchase and see how it looks before they pay for it – a rare advantage in online retailing.
Show Details
Listen to the show Close-Up TV Radio Featuring Ruth Kuttler, Visions in Verse and her Rebranding Concept for Poetry at 1 p.m. EST on February 1st, 2013. If you have a question for Ruth during the show, call (347) 996-3389.
Should you be interested in becoming part of the Poetry for the People rebranding movement or would like more information, click the link in the footer of Visions in Verse website and complete a simple inquiry form.
Ruth is available for speaking in the SW Florida area. For more information on Ruth Kuttler, visit http://www.visionsinverse.com
###