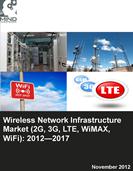 $23 Billion in service revenue by the end of 2018.
Denver, Colorado (PRWEB) January 29, 2013
Vertical market segments have traditionally relied on proprietary, customized and niche solutions such as Land Mobile Radio (LMR) or satellite communications to fulfill their communication needs. However, these legacy solutions are expected to diminish as enterprise customers, system integrators and vendors view LTE as an optimal approach.
LTE network deployments are already underway in many vertical market segments, driven in part by the expectation of diversified services such as broadband access, remote data acquisition, video surveillance and multimedia PTT. Mind Commerce expects LTE services in these key vertical market segments to grow at a CAGR of nearly 63% and eventually account for nearly $23 Billion in service revenue by the end of 2018.
The "LTE in Industry Verticals: Market Opportunities and Forecasts 2013 – 2018" report from Mind Commerce provides an in depth assessment of LTE in industry verticals including analysis of use cases, case studies, business case, value chain, adoption timelines, key trends and market drivers. The report includes subscription and revenue forecasts for the period 2012 to 2018. The forecasts include sub-market data by consumer and enterprise users for the following markets: Oil, Gas and Energy, Construction, Agriculture, Mining, Utilities, Transportation, Defense, Public Safety, Education and Distance Learning, Healthcare.