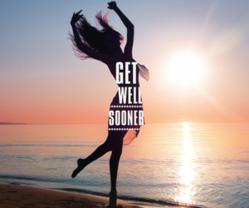 Perfect Wellness Lets You Live Life With Ease, Not Disease
Gurgaon, Haryana (PRWEB) January 30, 2013
Humans are constantly looking at & acquiring new things like, latest apparels, new gadgets, expensive watches, exclusive jewellery etc. to be in tune with the latest fashion! Everybody wants to become modern & most fashionable in the society, but with external objects. Perfect Wellness wants to redefine 'Wellness' as the 'in thing' something which remains in fashion perpetually. Perfect Wellness also want people to adopt a healthy lifestyle & make 'prevention better than cure,' as their life mantra. To do this, Perfect Wellness want to make sickness old fashioned or outdated. One would think how is that possible?
Perfect Wellness is introducing services which will give a new dimension to wellness, which are more holistic & internal rather than something which is superficial. The signature program called 'My Wellness Bliss' is a first step in this direction.
The program starts from doing a body analysis of the person which helps in assessing the BMI, Muscle Mass, Fat percentages etc. These details would help the Nutritionist to design a customized nutrition plan which is of extreme importance for everyone's body. Along with this, the Yoga & meditation program is also designed to introduce flexibility, strength, concentration & calmness in an individual. The benefits of Yoga are well known to everyone, however, people seldom practice it. In this special program, Perfect Wellness will also deliver classes on 'lifestyle management' on topics like stress management, how to increase productivity, positive thinking etc. Thus, its a holistic approach to wellness which aims to strengthen an individual more from the inside.
Another thought which is worth pondering upon is the fact that the reasons for many common diseases or ailments like diabetes, hypertension, joint pains, etc are well known to human since past many years, thus a solid reason to make them 'old fashioned'. Looking at wellness, there are so many new things happening around the corner, like new techniques of exercising, different forms of yoga, new wellness apps being launched, sophisticated personal gadgets which can track one's calorie burn, nutrition intake, heart rate, sleep patterns etc. and the list is endless. So Perfect Wellness will call these things as 'New & Fashionable' because they make sickness 'old fashioned' and have the potential to alter the internal well being of a person. Wellness is all about adopting habits which can give a healthy body & a strong resilient mind.
To remain updated in this ever changing environment, take a pledge to stay healthy & Get Well Sooner!
More about the program here: http://www.perfectwellness.co.in/my-wellness-bliss.html