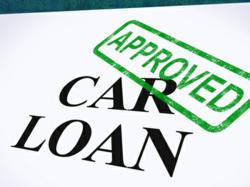 Well, that dream just got the proverbial "steroid boost" as auto loans dropped to their lowest level in several years.
Washington, DC (PRWEB) January 30, 2013
According to US Today, auto loan rates are lower than last year and probably at the lowest level in the past several years. This is certainly encouraging news for car buyers who have been shopping around for auto loans.
Unfortunately, despite the dramatic reduction in interest rates, credit issues and a lack of awareness remain the primary stumbling blocks for customers who want to obtain an auto loan. To combat declining auto loan approval rates, Loans.net recently launched the Drive Away! initiative.
Yonni Rossa, CEO of Loans.net, explains his program as being a three-pronged approach: support, educate, and empower. "We want to support our customers throughout the car loan application process and also educate and empower them with cutting-edge car loan comparison tools, expert advice and tips, and a knowledge base of thousands of tips and resources," says Yonni.
The heart of the program is the knowledge where hundreds of tips, reviews, and articles can be accessed by customers. Furthermore, the program boasts a dedicated customer support helpline where car loan specialists will handle queries from borrowers. From answering basic questions about how car loan rates are calculated to recommending and matching lenders, the support center is a virtual repository of knowledge from the best car loan experts in the market.
Many were turned away due to credit issues or were put off by astonishingly high car loan rates. "Fortunately, that has changed over the past several months," explains Yonni, who founded Loans.net as a marketplace where consumers can compare auto loan rates from multiple providers.
"We are witnessing a remarkable improvement in approval rates and also a tremendous boost in customer satisfaction. Borrowers are now in a position to access highly-advanced car loan comparison tools, obtain free quotes, calculate monthly payments, negotiate with lenders, and move a step further in their car purchase process," says Matthew, a car loans analyst with Loans.net. "Technology has made all of this possible and we just want to share the benefits with customers who until recently did not have this level of access on one site alone," adds Matthew.
If you would like more information about this topic, please visit our website Loans.net.