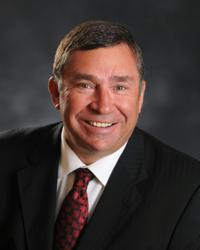 There are difficult and sometimes emotionally devastating times that come with working with clients. In these events, it is an absolute honor to be involved. - Brian Johnson
(PRWEB) January 30, 2013
Brian Johnson, as owner of Midwest Financial of Glidden, Iowa, brings 30 years experience in financial consulting and management to his practice. When first starting his untraditional approach, he remembers, "the desire to move my business away from the "salesman" mentality and move towards a holistic planning process was a big obstacle. There was no training for this process at the time."
Brian's research for advanced training and workshops led him to join the IARFC. "The greatest benefit of being part of this organization" he states, "is that we learn practical management ideas that work and not theoretical ideas." His ability to follow his own path and work hard has qualified him as a member of the Million Dollar Round Table.
"This is the kind of person who helps our organization move forward," states Ed Morrow, Chairman of the IARFC. "Brian obviously is a great success and is testimony to the fact that our industry should view the clients' needs as a privilege and not just a 'sale'. We are proud to feature him in the Register this month ".
For the future of his profession, Brian sees more regulation and scrutiny. "This is a positive for those of us who are doing a great job taking care of clients. Some regulations will open more doors to prospects who are not receiving the service they deserve."
On a more personal level with his clients, Brian is in a position to help them through emotionally devastating times. This often leads to planning for end-of-life transitions. "This is one of the highest honors to help the family and it is a heart breaker," says Brian. "Money is how we help our clients plan for and achieve their goals now and after they have passed on. These are heart wrenching moments."
To contact or find out more about Brian, please visit his membership profile on the IARFC website. The IARFC, International Association of Registered Financial Consultants, is a non-profit professional association that serves, educates and trains financial practitioners who help people "spend, save, invest, insure and plan for the future."