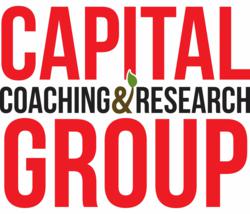 What's most interesting are the similarities in mission between Capital Coaching and the Chamber; both entities work tirelessly to promote, expand, and maximize the potential of it's clientele
(PRWEB) January 29, 2013
Capital Coaching Group is pleased to announce their new membership to the Alexandria, VA Chamber of Commerce, one of the largest chambers in the Greater Washington region, with 850 professional business members and partners employing more than 49,000 people region-wide.
Says Capital Coaching Group, "the Alexandria Chamber [of Commerce] represents 107 years of successfully empowering, advocating and lobbying for, and networking with it's business members; changing the lives of large and small business owners as well as their patrons. What's most interesting are the similarities in mission between Capital Coaching and the Chamber; both entities work tirelessly to promote, expand, and maximize the potential of it's clientele."
Capital Coaching Group is an Expert Life Coach and Counsel Provider. Their aim is to help you experience the fullness and vitality in life. Emotional, personal, professional and relational flexibility are their main objectives in helping you achieve your life goals.
For more information, please see our website.