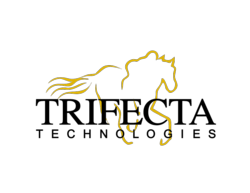 I've worked closely with Andy for the last 13 years and he has played a vital role in the growth of our company and displayed exceptional creativity, loyalty and vision during his tenure
Allentown, PA (PRWEB) January 29, 2013
Trifecta Technologies, the cloud-based business solutions provider headquartered in Allentown, Pennsylvania, has promoted Andy Derr to Senior Vice President and Chief Operating Officer effective January 10, 2013. Mr. Derr brings over 25 years of technology and executive management experience to this leadership role for Trifecta Technologies.
Mr. Derr has been part of Trifecta Technologies since 2000, most recently serving as Vice President, Web Applications Practice. Prior to joining Trifecta, Mr. Derr worked as a Systems Manager for Day-Timer and at IBM Global Services as an IT Architect.
Mr. Derr's background includes extensive experience in IT Professional Services, Executive IT Consulting and Web, Mobile Web, iOS, and Android applications. More recently, Mr. Derr has managed high-profile projects that require Salesforce, Heroku, and Force.com application development.
"I've worked closely with Andy for the last 13 years and he has played a vital role in the growth of our company and displayed exceptional creativity, loyalty and vision during his tenure," said Doug Pelletier, founder and president of Trifecta Technologies. "This promotion reflects his growth as a professional, as well as the evolution of our company. We continue to expect great things from Andy and we're very pleased that he has accepted this new position."
Mr. Derr's background includes new technology development and he holds two patents: the first for developing an intelligent editor to create expert system knowledge bases, and the second for developing methods to remotely analyze computers from a central location.
Mr. Derr graduated from The Pennsylvania State University with a Bachelor of Science in Electrical Engineering and earned his Master of Science in Computer Engineering from Syracuse University.
ABOUT TRIFECTA TECHNOLOGIES
Founded 22 years ago, Trifecta Technologies develops award-winning, innovative, and high-value cloud, social and mobile applications. Trifecta is an IBM Premier Business Partner, Salesforce.com Silver Cloud Alliance Partner and Heroku Platinum Partner, with a rich history of helping clients achieve successful outcomes. Trifecta was recently named one of the Top 10 Fastest growing Companies in the Lehigh Valley, one of Best Places to Work in PA 2012, and named to the Inc. 5000 list of Fastest Growing Companies in America. Trifecta is headquartered in Allentown, PA with development centers in Toronto, Ontario and Visakhapatnam, India.
To learn more, visit trifecta.com.
Contact:
Michael Corr
Trifecta Technologies
Director of Marketing
610.530.7200