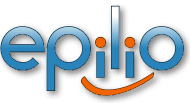 Orlando, Florida (PRWEB) January 29, 2013
Orlando, FL & IBM Connect 2013, 28th Jan 2013 – At the annual IBM Connect conference, Epilio today announced it has become an authorized reseller of the ilink Kommunikationssysteme GmbH suite of communication solutions, including TeamCall® Audio Conferencing and iOffice Communicator for IBM Sametime, providing IBM customers with a full set of audio conferencing functions within Sametime web conferences.
"With our ability to offer ilink solutions to IBM customers, we can provide Sametime users with the ability to join an audio conference with just a mouse click" said Carl Tyler of Epilio. "ilink provides our customers with seamlessly integrated audio control elements within the Sametime clients"
iOffice Communicator for Sametime extends Sametime with a variety of telephony functions. With the CTI additions to Sametime, you can call your contacts from the contact , callers' names are shown in a pop-up, and calls can be easily monitored in the call journal. Many other useful features are also provided such as redial and call transfer.
"Epilio is a highly accredited IBM Partner for IBM Sametime and Unified Communication (UC) solutions. So it's a logical and harmonic step for us to work with Epilio to sell and deploy the advanced ilink UC, CTI, and AV solutions in the US market", says Carsten Gericke, CEO of ilink. "This partnership ensures that ilink products are implemented efficiently and customers will get the most benefits out of our solutions."
ilink Kommunikationssysteme GmbH, founded in 1990, is a software company that delivers powerful communication solutions to make customers more efficient, enabling new ways to work together in teams, and with their customers in a global market.
Epilio offers a complete range of IBM Sametime solutions and collaboration consulting services. Whether you're just starting on the road to Unified Communications, or are looking for solutions to help drive your return on investment, Epilio can help.
Contact: Carl Tyler
Email info(at)epilio(dot)com
Telephone: 1-866-9 Epilio (37-4546)
Web: http://www.epilio.com
###