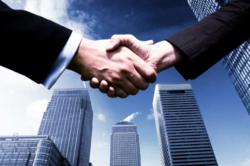 We will see a gradual drop-off of foreign investment into the UK
London, UK (PRWEB UK) 30 January 2013
Pryce Warner International Group – A survey conducted by PWC (Pryce Waterhouse Coopers) at the World Economic Forum in Davos showed that only 22% of the people running UK companies were very confident about UK growth over the next 12 months.
36% of chief executives sampled said that they were optimistic about global economic prospects in 2013, mainly due to strong performance in emerging-market countries.
The research also revealed that British companies were planning to cut costs, improve efficiency, improve service to existing customers and concentrate on the domestic market over the coming year.
Chief executives cited the Coalition's response to the UK budget deficit and the Eurozone crisis as their main causes for concern. Uncertainty over growth, a deficit of skilled workers and the lack of stability in financial markets were also cited as causes of concern.
The survey was conducted on the 22nd of January, the day before UK Prime Minister David Cameron revealed plans to hold an in/out EU referendum in 2017.
David Retikin, Director of Operations at Pryce Warner International, commented: "I strongly suspect that if PWC held their survey again now that David Cameron has announced the EU referendum plan, almost no UK business leader would be "very confident" in the UK's economic prospects. The possibility that the UK will leave the EU will make British business leader's concerns over the economy even greater. Markets and investors don't like uncertainty, and the uncertainty as to whether Britain would be able to effectively trade with the EU in four years time is likely to mean we will see a gradual drop-off of foreign investment into the UK."