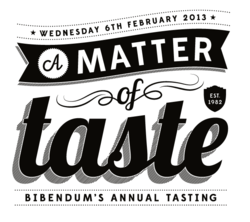 We are wholly committed to selling excellent Australian wines. These new producers reflect our determination to have the best possible range for our customers in every sales channel
(PRWEB UK) 30 January 2013
The producers making their Bibendum Annual Tasting debut are: Kilikanoon (Clare Valley), Chateau Tanunda (Barossa), The Colonial Estate (Barossa), Josef Chromy (Tasmania), Penfolds Cellar Reserve and Bin 2 Shiraz Mourvedre (South Australia), Tim Adams (Clare Valley) and Little Eden Wine Co (Murray Darling).
These wineries further strengthen Bibendum's Australian portfolio which already includes the likes of d'Arenberg, Best's, Battle of Bosworth, St Hallett, Stonier and Howard Park. The new arrivals mean Bibendum now represents both James Halliday's Winery of the Year for 2013 (Kilikanoon) and the winner of the 2012 Jimmy Watson trophy (Best's).
Bibendum Managing Director, Michael Saunders, said: "The UK has been a challenging market for Australian producers in recent times, but we are wholly committed to selling excellent Australian wines. These new producers reflect our determination to have the best possible range for our customers in every sales channel."
Head of Buying Andrew Shaw added: "I am extremely excited about these additions and Australian wine in general. The quality we are seeing from Down Under has never been better, with an increased emphasis on freshness and balance rather than solely on power. These wines are tailor made for UK drinkers and we expect them all to be big hits with our customers."
All the producers at Bibendum's Annual Tasting are featured in the company's new digital tasting book which was launched last week. The digital tasting book includes details of all wines and spirits available to taste on the day, as well as interactive venue maps and information on all the day's activities, including seminars and focus tastings. It also allows guests to record their favourite wines and request further information about them.
The 2013 Bibendum Annual Tasting is being held on Wednesday 6th February at The Brewery, Chiswell Street, London. It is a trade only event. Full details are available at http://www.bibendum-wine.co.uk/bibendum-annual-tasting