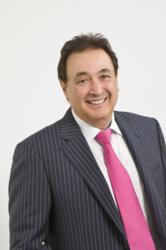 This is a great success story for the UK and especially for Leeds
Leeds, England (PRWEB UK) 29 January 2013
thebigword, the world top-12 translation and interpreting company, has announced 92 new jobs – both permanent and temporary – at its Leeds HQ after securing new business worth £12 million.
New contracts across Europe, in the United States and with the UK Public Sector have created an urgent need for staff to work in its linguist recruitment, customer service, logistics and IT operations.
Initially, thebigword is recruiting 41 permanent staff plus 51 temporary staff who will initially be employed until the end of April. The company expects many of the temporary posts to become permanent as the new contracts reach their full potential.
thebigword has maintained an upward trajectory throughout the recession, based on the demand for global trade and the need for the public sector to communicate with multilingual populations. It now translates 380 million words every year and interprets 14.6 million minutes of speech over the telephone as well as completing 122,000 assignments for face-to-face interpreters.
CEO Larry Gould says: "This is a great success story for the UK and especially for Leeds. We now employ people from 73 countries in 12 offices across nine locations and our Leeds HQ is at the centre of a huge global operation".
"We're delighted to be able to bring new business to Yorkshire and offer great opportunities for local people."
Ends.