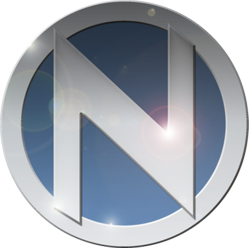 we strive to make our company suitable for all pockets
(PRWEB UK) 30 January 2013
The three-day auction, which takes place from January 30th, will see many never-before-released number plates go up for sale.
Registrations that you are likely to see at the auction will include those that appear to spell names and rare dateless plates. These numbers have been known to double and triple in value on the private market.
"DVLA auctions tend to slip under the radar," said Eric Craggs, Chairman of National Numbers. "It means they can be picked up relatively cheap and then sold for profit later on."
Auctions present an opportunity for both investors and collectors to buy reg plates at trade prices, likely the cheapest they will ever be.
While each auction plays host to many private individuals, many of them can be caught off-guard by the fast-paced atmosphere.
Going through a known broker, National Numbers suggests, gives the bidder a much bigger edge on the competition.
"The main problem private bidders have is that they are competing with number plate dealers, which will drive up the price," explains Eric Craggs. "By acting as an agent we remove ourselves from the process and act entirely on behalf of a private bidder."
National Numbers can only represent one person per number plate, giving bidders exclusivity. The less parties showing interest in the registration mark the better.
"As well as being a big advantage for buyers, it is also a big advantage for us," continued Eric Craggs. "It is preferable to offer our services and help people get the best deal possible than take it in as stock and price a lot of people out of the market."
National Numbers operates on a fixed rate of commission to ensure that every customer is given the attention and care they deserve.
"It is important for us to treat everyone the same, regardless of the value of the number plate," said Eric Craggs. "By keeping commissions fixed we level the playing field and ensure no customer is treated as less of a priority just because they have a smaller budget.
"This is just one way we strive to make our company suitable for all pockets."
As well as the January auction, DVLA have announced classic auctions in March and May. The selection of plates for these will be announced soon.
National Numbers is a private registration dealer with over 30 years experience in the industry. Their experienced sales and admin staff can help you find the perfect registration for you. Their website allows you to search an extensive database of number plates by words, names and initials.