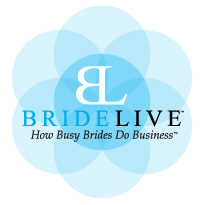 This seminar is a must for professionals who already utilize BrideLive or for those who are interested in gaining an edge on their competition.
Los Angeles, CA (PRWEB) January 29, 2013
BrideLive announced today that they will be presenting an educational seminar at the 17th annual MobileBeat Las Vegas DJ Show on Wednesday, February 6th at 2:30 pm at the Riviera Hotel & Casino. BrideLive will also be exhibiting their software in booth #218 at the MobileBeat trade show, which takes place February 4-7.
The BrideLive & DJ Intelligence, Inc. seminar entitled "Taking Customer Relationships to the Next Level" will educate attendees about how their latest cutting-edge technology can help boost customer relationships in a way that has never before been possible. The seminar will be presented by Bob Scott and Jay Thomson, co-founders of BrideLive, along with Darren Hughes, president of DJ Intelligence.
"This seminar is all about showing DJs how they can take their customer relationships into the 21st century," said Jay Thomson, co-founder of BrideLive. "We're excited to show those who attend our seminar how BrideLive can help them build an unforgettable relationship with their clients."
BrideLive was developed in 2011 by two veterans of the wedding industry. In just over a year, it has become one of the easiest and most popular ways for DJs and entertainment professionals to hold effective virtual meetings with their potential and current clients. BrideLive allows professionals to brand their meetings and also incorporates audio sharing, desktop sharing, built-in VoIP, mobile apps for smart phones and tablets, as well as many more features. In addition to the convenience factor BrideLive offers for clients, it also saves vendors time and money typically spent on travel for client meetings.
For 16 years, Mobile Beat Las Vegas (MBLV) has been the top trade show and conference for DJs in the U.S. and Canada. MBLV17 will offer an extensive tradeshow along with a variety of educational seminars to help professionals improve their business.
"This seminar is a must for professionals who already utilize BrideLive or for those who are interested in gaining an edge on their competition," Thomson said. "We want to show attendees how they can knock the socks off their customers with an outstanding experience."
To get more information about the seminar or to find details regarding MBLV17 locations, schedules, speakers and pricing, please visit http://www.mobilebeat.com/las-vegas-dj-show/.
About BrideLive.com
Headquartered in Sherman Oaks, California and based on technology that has been in development and commercial production for over nine years, BrideLive.com launched in 2011 as a custom software company and is frequently recognized for its rapid sustained growth, product excellence, and superb multi-media user interface. Through their cutting-edge technology BrideLive.com has been able to provide a web-based virtual meeting space used by wedding planners, photographers, DJs, florists and other professionals in the wedding industry who wish to leverage the power of online, personalized meetings to convert leads, grow sales, and save time. BrideLive offers mobile apps for iOS and Android users, making its state-of-the-art solutions easily accessible via iPhones, iPads, as well as all Android enabled tablets and smartphones.
For more information on BrideLive.com please visit http://www.bridelive.com or call 888.300.8359.