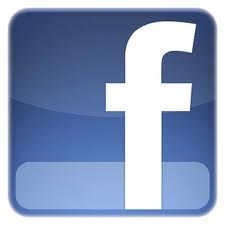 Brandon, FL (PRWEB) January 29, 2013
D.C. Fawcett is an Internet Marketing specialist who has been teaching online marketing principles to small business and individuals alike since 2009.
DC Fawcett states he started the Freedom Alliance Network (FAN) last year to fill the demand fpr many small businesses and entrepreneurs who want to learn more about Internet marketing, but don't have the wherewithal that many other companies charge.
DC Fawcett said, "The Freedom Alliance Network has grown tremendously in a short time through a word of mouth referral system I teach. It's just one facet of a marketing plan that any business can use as part of its marketing strategy."
DC Fawcett continued, "We added a Facebook page to give nonmembers a chance to see some of these marketing methods in action."
As the most visited site in the world, Facebook continues to be a marketing focus for many small businesses and entrepreneurs alike.
"You want to put your marketing message where people's eyes and ears are," said DC Fawcett, "this is marketing 101."
Facebook boasted over one billion users as of September 2012.
In a letter to prospective investors last year, Facebook CEO Mark Zuckerberg said that more than 4 million businesses have pages on the social network.
DC Fawcett said, "The trick with Facebook or any social site is that you have to be social, a business can't just start posting marketing messages. This will turn people away. What you have to do to make it work is get other people to be social and talk about your company, it's a sort of word of mouth referral system. This is just one of the methods we teach inside the Freedom Alliance Network."
DC Fawcett teaches basic business marketing principles and Internet marketing strategies to business owners and individuals alike. For more information visit http://www.internetmarketingbasicsblog.com
=================
DC Fawcett Corporation
DC Fawcett
622 E Lumsden Rd, Brandon, FL 33511-6524
(813) 689-2300