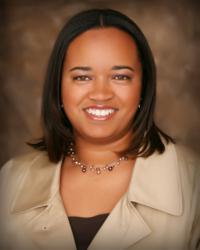 Joining such a special group of attorneys is truly an honor
Southlake, Texas (PRWEB) January 30, 2013
Texas Family Law Attorney Constance A. Mims, Senior Managing Attorney at the Beal Law Firm in Southlake, Texas, has been duly admitted and qualified as an Attorney and Counselor of the Supreme Court of the United States. Being a member of the U.S. Supreme Court Bar is an honor enjoyed by relatively few practicing attorneys.
Mims was a member of a group of approximately 30 Texas Wesleyan Law graduates that made the trip to Washington D.C. last month and enjoyed the honor of being sworn in by Chief Justice John G. Roberts, Jr. in the United States Supreme Court Building on Capitol Hill.
As a Texas family law attorney, Mims has extensive experience handling divorces, child custody matters, child support, alimony, and many other facets of Family Law. Having begun her legal career over nine years ago, as a legal assistant to Bobby Mann, one of the pillars of the Tarrant County legal community, Mims devotes her time exclusively to the practice of family law.
Feeling that divorce and family law are an "ever-taxing test of [her] cognitive abilities," Mims says she really enjoys representing those in need of help and loves the practice law – especially family law.
To qualify for admission to the Bar of the Supreme Court, a Texas attorney must have been admitted to practice before the Texas Supreme Court for a period of at least three years, must not have been the subject of any adverse disciplinary action during that 3 year period, and must appear to the Court to be of good moral and professional character. Additionally, the applicant must file a personal statement, along with the statement of two sponsors who are each members of the U.S. Supreme Court Bar, and be in good standing with the State Bar of Texas.
Constance A. Mims graduated from Texas Wesleyan School of Law in May 2007, where she was on the Deans list, was a research assistant, worked as a Family Law legal assistant, completed a summer internship, and was a member of the Texas Innocence Project. Her undergraduate studies were completed at Texas Christian University in 2002, with a Bachelor of Science in Political Science, and a Minor in English. While at TCU, Mims was a Mary I. Gourley Scholar. Mims is married with four children, and is currently in private practice at the Beal Law Firm, with offices in Southlake, Fort Worth, and Dallas, Texas. She can be found at http://www.DFWDIVORCE.com.
####