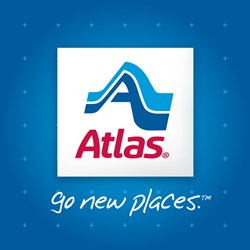 Evansville, Ind. (PRWEB) January 29, 2013
One of the nation's leading movers, Atlas Van Lines, announces that its 46th Annual Corporate Relocation Survey is now open to human resources personnel and relocation/mobility services professionals. Following the closing of the survey, Atlas experts will analyze the survey data for trends, 2013 projections and year-to-year comparisons. To view and complete the survey, visit http://www.atlasinfocus.net/corpsurvey.
The first of its kind and the industry's longest running survey, Atlas' Corporate Relocation Survey extensively covers a variety of mobility topics. Survey sections covering domestic and international relocation include:

Relocation Volume and Budgets,
Factors Impacting Relocations,
Policy Administration,
Relocation Costs,
Employee, Spousal and Assistance Issues,
Supplier Management, and
Corporate/Respondent Profile.
"This year, Atlas gave the Corporate Relocation Survey a fresh look to ensure it continued to analyze the topics most useful to relocation professionals and transferees, while also holding on to its rich history," said Jack Griffin, president and COO of Atlas World Group. "Last year's survey revealed economic optimism by showing firms across the U.S. saw improvements in relocation volumes, budgets and overall performances and expected 2012 to remain in the positive. We look forward to seeing this year's results."
The target respondent demographic of the annual corporate relocation survey includes human resources personnel and relocation/mobility services departments for service, manufacturing, wholesale/retail, financial and government organizations. On average, more than half of the respondent's companies have an international presence and relocate employees between countries. Respondents must have relocation responsibility and work for a company that has either relocated employees within the past two years or plans to relocate employees this year.
For more information and history about Atlas' Corporate Relocation Survey, the first and longest-standing survey in the industry, visit http://www.atlasvanlines.com/survey-video.
About Atlas Van Lines
Atlas Van Lines, a national moving company, is the largest subsidiary of Atlas World Group, an Evansville, Ind.-based company. Atlas World Group companies employ nearly 700 people throughout North America. Nearly 500 Atlas interstate moving agents in the United States and Canada specialize in corporate relocation, household moving services and in the specialized transportation of high-value items such as electronics, fine art, store fixtures and furniture. For more information, visit http://www.atlasvanlines.com.