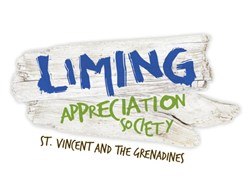 Kingstown, St. Vincent (PRWEB) January 30, 2013
How do you prefer to lime? Poolside with a cocktail in hand while reading a book, under the shade on a hammock with a loved one listening to music, or soaking up the sun with friends at the beach? To pay homage to the art of 'liming,' the 32-isle nation of St. Vincent and the Grenadines (SVG) today has launched its very own Liming Appreciation Society aimed to unleash the leisure spirit within. Described by the urban dictionary as "encompassing any leisure activity which entails the sharing of food and drink, the exchange of tall stories, jokes and anecdotes," liming encourages people to dedicate more relaxation time "provided that the activity has no explicit purpose beyond itself."
The Liming Appreciation Society is being launched across SVG's various social media channels, allowing consumers to master the art of liming. It's an interactive way for consumers to both share and discover liming news, stories, photos, cocktail recipes, music, blog posts, and much more—all presided over by his eminency in liming, Dr. Vince E. Lime. Simply join the Liming Appreciation Society on Facebook at http://www.facebook.com/DiscoverSVG. Anyone who is a fan/becomes a fan can also enter the month-long "Win a Lime Green iPod Nano" global sweepstakes. Five winners will receive the iPod Nano at their doorstep complete with a suggested Vincy liming playlist—full of the best music to lime to, whether just hanging out, relaxing or partying. From the chilliest hangouts and blissed-out beaches to cooling cocktails and the best hammocks, the Society will have it covered on all bases and encourage others to share their liming tips and experiences.
"When you step foot in SVG, liming is inevitable for everyone—myself included," said Glen Beache, CEO of the St. Vincent and the Grenadines Tourism Authority. "We are a destination that has long embraced the art of liming…our beautiful beaches, tortoise-pace of life, striking sunsets, and hammocks swaying in the tropical breeze make it nearly impossible not to adapt to our laid-back 'Vincy' lifestyle."
It won't be long until visitors can get into the SVG liming groove much quicker. With the new Argyle International Airport on mainland St. Vincent scheduled for late 2013 completion and offering direct jet service from the U.S., Canada and Europe, travelers will be able to get a taste of this tropical paradise much sooner.
To master the art of liming, hear from the Vincy Liming expert himself, Dr. Vince E. Lime: http://discoversvg.blogspot.com/
About St. Vincent and the Grenadines:
A collection of 32 unspoiled islands and cays in the secluded Southern Caribbean, St. Vincent and the Grenadines boasts the best of what the authentic Caribbean is renowned for. The Grenadines stretch for 45 miles south from the main island of St. Vincent and include eight inhabited islands: Young Island, Bequia, Union, Mayreau, Mustique, Canouan, Palm Island and Petit St. Vincent. Tobago Cays is a horseshoe-shaped reef that shields five deserted islets and is renowned as a sailing and snorkeling mecca. For more information on St. Vincent and the Grenadines, please visit http://www.DiscoverSVG.com or follow us on Twitter @DiscoverSVG.