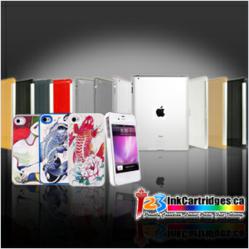 Lachine, QC (PRWEB) January 29, 2013
The Canadian based online store, 123inkcartridges.ca is continuing to increase the line of high quality and brand name products they are making available to their consumers. The latest product to be added to their growing inventory is the 84-key portfolio slim line case with a detachable Bluetooth keyboard. This functional product is a versatile keyboard that is housed in a leather case. It offers the user the convenience of using a keyboard with the iPad and it also doubles as a slim case which can provide additional protection for the computer.
It is a wireless Bluetooth keyboard as well as a folding protective case made of leather. The keyboard is sized perfectly and has just the right feel to make it comfortable to use with the iPad. The case is designed to be slim enough to not be bulky when on the iPad, it is lightweight and easy to carry because of a specially designed carrying handle. It also has a magnetic clip which will hold everything in place during transport.
The online store, 123inkcartridges.ca has a full line of computer and printer related accessories and products. The full line of products can be viewed on their official site at: http://www.123inkcartridges.ca/accessories-product/BRK8100BK.html. Consumers will be impressed with the high quality of the products as well as the reasonable prices they pay. The company makes it a point to only offer products which are priced so that they are affordable without compromising on quality. The Canadian based company continues to add products to their inventory in an attempt to meet the growing needs of consumers.
About 123inkcartridges.ca
The Canadian based company began their online venture by offering consumers ink and toner cartridges for printers. Once their clientele realized they could order high quality products at reasonable prices, the company's popularity began to grow exponentially. As the customer base continued to grow, the company also began to add new products including introducing a wide range of computer related accessories. Products are available for ordering on their site: http://www.123inkcartridges.ca. The company continues to expand their products to include many high quality printer and computer related accessories.