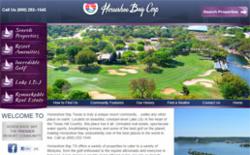 Lone Star redesigned our entire site adding functionality on-the-fly, so we were able to conduct business and enhance our services to our clients simultaneously. Additionally, Lone Star is hands-down the leader in OCI integration.
Austin, TX (PRWEB) January 30, 2013
Lone Star Technology was awarded the "Best of the Best" designation for excellence by Follow Media Consulting, Inc. in the category of Austin Web Design. This award signifies the continued commitment and dedication of the areas best in web design/development and web hosting services.
Lone Star Technologies establishes and maintains long–term relationships providing a level of understanding and commitment increasingly difficult to find in the industry.
Lone Star has grown with their clients, developing their web sites, hosting, providing promotional recommendations, and developing custom applications. They learn about their client's business: what they do, how they work, how they generate profit, and how they maintain their products and services. They take the time to offer recommendations reviewing the benefits to the firm and it's clients: how the company can get a marketing edge, how they can save money utilizing the web, or provide a better product or service using the web. Lone Star also reviews their internet performance to see if their strategy is meeting their goals or could be "tweaked" to provide an additional benefit.
Lone Star's experienced and talented Austin Web Developers create beautiful custom designs with eye-catching logos and graphics that promote the corporate image. They create simple yet effective user-interface design and navigation and provide reviews and recommendations for optimal web site performance. They also have a team of developers that are committed to excellence. They develop sites, intranets, and applications based on objectives with code that is easily maintainable and open to enhancements. Lone Star also provides top-notch training for staff on site use and management.
Lone Star staff are experts in implementing cXML and Open Catalog Interface e-commerce including, SAP, Ariba, Oracle iProcurement, and a number of custom procurement applications. A few of the clients that they have set up e-Procurement implementations with include IBM, Merck, Whirlpool, Genentech, Bloomberg, Motorola, Travelers, Met Life, State Farm, CA, Xerox, and Progressive Insurance. Access to these Fortune 500 company e-Procurement systems is an invaluable sales tool. To know more on Lone Star's services, visit their website at http://www.lone-star.net/ or call them at 800-538-0538.
About Follow Media Consulting, Inc.
Named one of the best SEO companies by Jonas Marketing, Follow Media Consulting, Inc. is a rapidly growing worldwide firm of SEO, Social Media, and Mobile Marketing Professionals. Follow Media Consulting, Inc. headquarters is located in Richmond, VA. However, our professional team is networked across the world, with regional offices across the United States, in the United Kingdom, Canada, Australia, France, South Africa, the Philippines, and India.