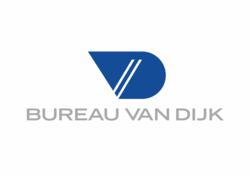 In fact, when we look at private equity value at this time last year, there is cause for considerable optimism.
New York, NY (PRWEB) January 30, 2013
The volume and value of mergers and acquisitions(M&A) targeting North America-based companies fell in January to their lowest in the last 12 months under review.
Value more than halved month-on-month from USD 120,078 million in December to USD 51,002 million, which can be attributed to a drop in company valuations for deals recorded during January, while volume dipped 27 percent from 1,437 to 1,049 transactions.
Lisa Wright, Zephyr director, said: "While not the most auspicious start to 2013, it is not unusual for deal-making activity to drop after year-end as companies take stock and assess their objectives for year ahead. In fact, when we look at private equity value at this time last year, there is cause for considerable optimism."
As is usually the case, this trend was reflected in M&A figures for the US, where both deal value and volume reached a year-low of 835 transactions worth a combined USD 39,307 million, compared to 1,065 transactions worth USD 104,762 million in December.
The decline was less marked in Canada, however. Both volume and value fell month-on-month to 214 transactions worth an aggregate USD 11,695 million in January, which in monetary terms was 24 percent lower (December 2012: USD 15,329 million), but 22 percent up on November, when USD 9,554 million was recorded.
Continuing the negative trend in general M&A activity, the volume and value of private equity deal-making also fell in January.
Value halved month-on-month from USD 20,463 million in December to USD 10,650 million, while volume dropped from 316 to 295 transactions. However, when compared to the same time last year, when just USD 3,167 million was invested across 379 deals, the result is more positive.
For the full M&A Reports from Zephyr, please visit mandaportal.com
About Zephyr
Zephyr is an information solution containing M&A, IPO and venture capital deals and rumors with links to detailed financial company information. Zephyr covers various deal types including M&A activity, IPOs, joint ventures and private equity deals. It's published by Bureau van Dijk (BvD). The deals on Zephyr are linked to the company financials and peer reports on BvD's product range, which includes Orbis, Amadeus, and Osiris for company valuation and benchmarking.
Zephyr contains information on over 1 million deals. Approximately 75,000 deals are added each year depending on levels of deal activity. Zephyr has no minimum deal value. All deal information is translated into English. Zephyr's UK-based researchers speak 35 languages and use native language and English sources in their deal enquiries. http://www.zephyrdealdata.com
About M&A Portal
The M&A Portal is a resource for anyone interested in M&A Deals intelligence and information. We host M&A news, deal commentary, features and research papers written by experts across the globe.
About Bureau van Dijk
Bureau van Dijk (BvD) is one of the world's leading publishers of electronic business and company information. The company has 33 offices worldwide. BvD is best known for its range of international company information products that combines multiple high-quality data sources with flexible software to allow users to manipulate data for research, marketing intelligence and analysis. Products include Orbis, Amadeus, Bankscope, Isis and Osiris. BvD also publishes the global M&A database, Zephyr. http://www.bvdinfo.com
If you wish to unsubscribe from our press releases please reply with the word unsubscribe in the subject box.