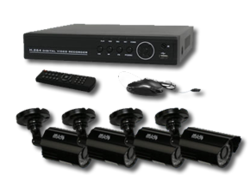 "Our ultimate goal is to enhance our law enforcement function with all the tools available, combining good police work with advanced technology." states Chicago's own Burbank Police Captain Joe Ford.
Smyrna, Georgia (PRWEB) January 31, 2013
The abduction and hostage situation currently evolving in Midland City Alabama is just the most recent event associated with this type of crime. On Monday a woman walked into a school and adducted a student posing as a parent. The Philadelphia police are still searching for the woman who they say abducted a 5-year-old girl from her elementary school. The police in Millbrae, California are searching for a suspect who tried to lure a girl into his car in front of Taylor Middle School on Jan. 23. These types of crimes unfortunately are becoming commonplace in our society.
When dynamic evolving crimes such as these occur, time and instantaneous information plays a key role towards a quick resolution. Surveillance cameras can provide information as it happens, helping law enforcement to determine the best way to promptly and peacefully resolve hostage and abduction situations that could otherwise result in death.
Security cameras never sleep. They're on the job 24/7 recording images that can be played back instantaneously. The ability to record in high resolution, in color and even in the dark makes this technology extremely useful. Surveillance systems can best provide law enforcement with a description of the individual, their clothes, the vehicle, direction of movement, and when and where the event occurred.
Deterring and minimizing crime is the main objective forusing CCTV Systems, but they are becoming in solving evolving crimes such as abductions. Strategically placing Security Cameras along streets, in shopping plazas, schools, businesses and common areas of public buildings has proven to help decrease crime and imprison those who break the law.
There are several different kinds of security cameras and they each have their own unique qualities and features to best support the specific application.
One popular camera is the bullet camera. They are easy to install, and can vary in size and viewing range. Bullet cameras provide excellent quality images and can be used in both indoor and outdoor applications. With infrared capability, bullet cameras can record images up to 20 or more feet in complete darkness.
When there is a need to cover a large area and zoom into events PTZ cameras provide the capability to Pan, Tilt or Zoom in on a subject with a joystick. They can be mounted on a wall or ceiling using a pendant. A high quality PTZ camera has high speed panning and optical zooming capability along with 360 degree continuous rotation.
The camera that is becoming the camera of choice for many applications is the Dome camera. These cameras are usually mounted on the ceiling or the side of a wall. They are available in sizes from 2.8 inches up to 6 inches across and are usually made of vandal and environmental resistance materials. The domes are tinted to conceal the direction the camera lens is pointing. Because dome cameras can cover a large area they are beneficial for shopping malls and public places such as hallways and lobbies. Dome cameras are ideal for school buses as well when used with mobile dvr systems since they are difficult to disable. The camera itself is covered with a protective dome to resist vandalism.
With varying models and functionality along with a decrease in the cost of CCTV technology, security cameras can play a key role in preventing, protecting, and minimizing the volatility of hostage and abduction scenarios and other crime related activity.
Security Product Depot is an established online provider of physical security products. As an innovative source of online security products, they are committed to offering a broad array of the latest surveillance technology.