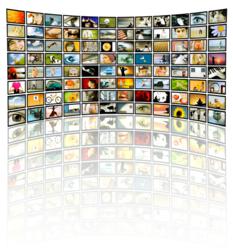 Did you ever buy a stock image that didn't go with your design? Now you can get a full refund at YAY Images.
(PRWEB) January 30, 2013
As a part of YAY Image Bank's increased customer satisfaction efforts customer at YAY Images can now ask for a full refund if they are not satisfied with an image.
All the stock images at YAY go through quality control, ensuring a high-quality image. Still, as many designers have experienced, an image might not fit as well with the design or publication as expected. At YAY customers can now get a refund and the opportunity to find an image with a better fit to their projects.
YAY Images is a crowd-sourced image bank, where freelance photographers and photo agencies license their royalty free stock images at budget prices. YAY Images reviews all images for quality and legal issues before the stock images are licensed at budget image prices, starting at $1.95.
YAY offers several features, such as:

3,300,000 million images
Color search
Lifestyle Image
Business Images
Food Images
LiveChat Customer Service
iPad Application with in-app purchase
Budget Image Deals, high-res from $3.2
Money-Back Guarantee