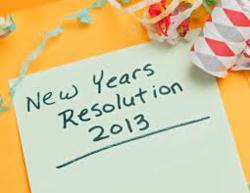 Moon blend creates a fresh new environment and mindset to help better achieve this year's resolutions.
Pahoa, HI (PRWEB) January 31, 2013
Around this time each year, most people determine and reflect upon which changes they would like to see most in life. Some of these changes are successfully achieved; however, most are often repeated year after year without success. Moon Pure Essential Oil blend creates a fresh new environment and mindset to help better achieve this year's resolutions.
Moon can be used throughout daily life to help balance, uplift, and harmonize internal and environmental energies. In regards to environmental energies, precious gemstones, gold, silver, and crystals carry energetic frequencies associated with the bearer when they are worn. When a change of frequency is aspired, it is vital to cleanse dense energies from all stones and metals predominately worn. Stones, crystals, and gems can be cleansed by placing them into a bowl of water with a few drops of Moon Blend. The blend contains high frequency essential oils of Lavender, Honeysuckle, and Sandalwood Mysore, all necessary for purifying harsh energies and allowing resonance with the earth's high vibrational frequency. Lavender essential oil doubles as a cleaning agent and will help clean any dirt and dust from the stones and gems.
The closet is another area where dense emotional energies are accumulated. Anytime unhappy or fear based emotions are experienced, the energetic frequency clings to clothing and shoes. Moon blend can be added to laundry detergent or spritzed throughout the closet to release any dense energies and allow for a fresh clean start. See "How To Use Essential Oils" for spray bottle instructions.
A primary way to thrive into new changes is to improve on relationships with the self, allowing for ease in achieving goals. Moon contains high vibrational oils, which stimulate the opening of the heart to deeper levels of love and compassion. Once the heart is open, unlimited potential is released into awareness, creating a greater flow of abundance and prosperity.
General Information:
Sandalwood Mysore:
Botanical Name: Santalum Album
Botanical Family: Sanatalaceae
Derived From: Bark of the Sandalwood Tree
Origin: Mysore, India
Method of Extraction: Steam Distilled
Aroma: Warm, Balsalmic, Musky, Spicy, Rich, Woody
Physical Description: Medium Consistency, Transparent, Yellow Color
Lavender:
Botanical Name: Lavendula Officinalis
Botanical Family: Lamiaceae
Derived From: Flowering Tops of Lavender Plants
Origin: France
Method of Extraction: Steam Distilled from the Flowers
Aroma: Floral, Fresh, Sweet, Clean-Scent
Physical Description: Colorless, Light and Thin Liquid
Honeysuckle:
Botanical Name: Lonicera Caprifolium
Botanical Family: Caprifoliaceae
Derived From: Honeysuckle Flowers
Origin: India
Method of Extraction: Steam Distillation of the Flowers
Aroma: Floral, Sweet, and Strong
Physical Description: Orange-yellow to Dark Orange-Yellow liquid with light consistency
Miracle Botanicals is the leading provider of Reiki charged pure essential oils that help people align with their Divine identity and return to their natural state of optimal health, abundance and well being. For more information, please visit http://www.miraclebotanicals.com.
The founder of Miracle Botanicals, Rev. Hope Johnson is devoted to being a clear channel for Divine inspiration and instruction. She is passionate about being a facilitator to expanding Consciousness here on the earth plane through her work and play. Her recorded spiritual insights can be found here: http://www.thewaytotheway.com