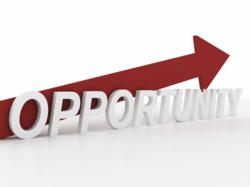 Ensuring the security, timeliness and accuracy of freight payments is yet another control aspect for our clients.
Medina, OH (PRWEB) January 30, 2013
Expansion through partnerships is a focus at Scott Sheldon, LLC for 2013. The recent alliance with Logistics Concepts provides mutual benefit, but more importantly it will benefit the customers of both companies. This partnership is complimentary to Scott Sheldon's pioneered experience in supply chain business and technology services.
"We recognize the importance of understanding and protecting our customers commerce, which includes the freight management piece," comments Mary Ellen Mattison, Director of Global Business Development. "Ensuring the security, timeliness and accuracy of freight payment is yet another control aspect for our clients. Logistic Concepts has the experience, technology and skilled staff to accomplish this."
Logistics Concepts, based out of Cuyahoga Falls, Ohio, specializes in transportation management, third party logistics and is a dedicated shippers advocate. The non-asset based company reduces and manages freight expenses, streamlines cargo claim procedures and mitigates transportation risk, all without loss of shipper control.
"We are pleased to partner with Scott Sheldon, a company that is dedicated to the values of the supply chain, " stated Ron Klamert, President of Logistic Concepts. "This alliance truly rounds out our portfolio and allows us to bring our customers the best available services."
About Scott Sheldon, LLC
Based in Medina, Ohio, they have international experience across many industries and specialize in Health Care, Retail, Consumer Products, and Manufacturing. Scott Sheldon, LLC has provided world-class supply chain solutions, specializing in the integration of supply chain technologies for global companies. They bring a can-do, no nonsense, engineering approach to tactical and strategic supply chain projects for our clients.
Visit our website to learn more: http://www.scott-sheldon.com
Follow us on LinkedIn, Twitter and Facebook
About Logistics Concepts
Since 1988, Logistic Concepts has successfully improved clients' EBIT and operating cash flow with a blend of robust expertise and an intelligent best practices business philosophy. Their unique approach unites nine key factors: this cumulative genius makes sense of the chaos in the shipping industry and has delivered tens of millions of dollars in documented savings for a number of high-profile domestic and international companies, across a broad range of industries.